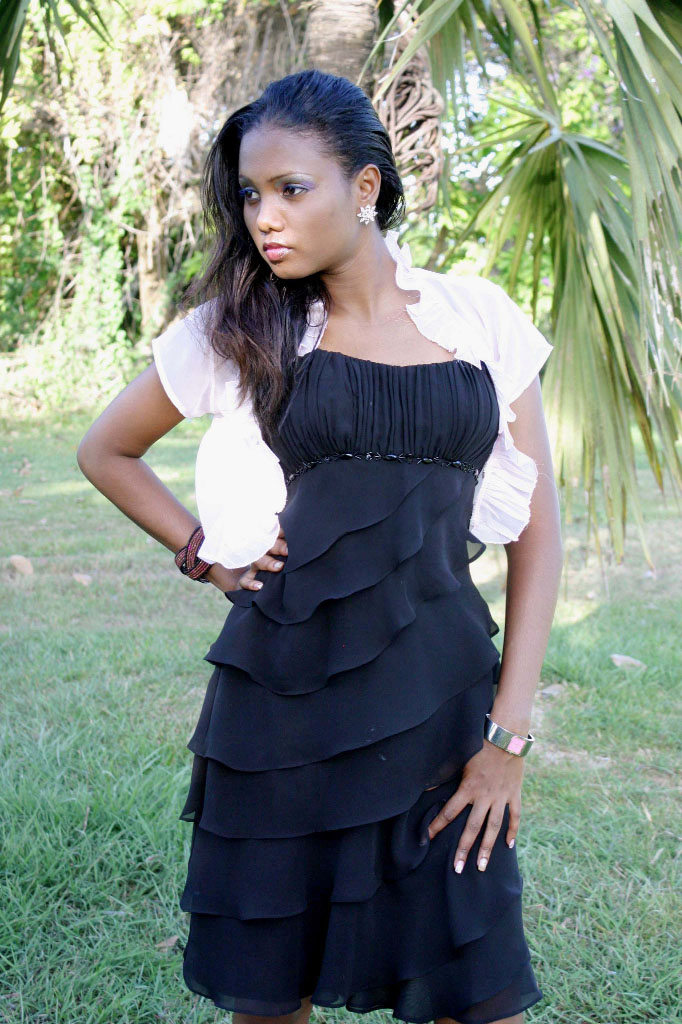 Guyana Fashion Weekend's Chief Executive Officer Sonia Noel has declared the event a success, concluding that the design exposition "had it all".
Indeed, the fifth anniversary of GFW made an effort to cater to every taste and then some. There were headwear, accessories, dresses, gowns, bodysuits, suits, ready-to-wear, swimwear and lingerie catering to the coy, the conservative, the debonair, the down-to-earth and the daring.
Among the newcomers were Roshini Boohoo, pageant queen turned designer, who rolled out a line of sleepwear titled 'Metamorphosis' and NY-based Sazie Rahman's evening wear line, titled 'Modern Elegance'.
Veteran designer, Olympia Small Sonoram was as usual daring and provocative with her lingerie line 'Sexuality Reloaded'.
Meleesa Payne's swimwear line 'Free', paid tribute to the International Year of People of African Descent, while Neilson Nurse's 'Flavours of the Caribbean' was described as 'hot'.
Wanza Designs lent an African flair while "Silhouettes' – Maxi's Designs by designer Maxi Williams encompassed 'Afro-Amerindian' textile treatment.
Natasha David's 'Fragments of the Earth' also utilised an Afro theme as did Pat Helwig's collection.
Sonia made special mention of young designers Colwyn Abrams, Felicia Denny, Michelle Bristol and Keisha Stephen, but said Ryan Berkley stole the show with his 'En Nyr'.
The regional designers highlighted were the Surinamese 'Janoos Collection', Jamaican milliner Karl Brown's Khalil's Hattitude, Zadd and Eastman's hand painted collection, Robert Young of The Cloth's 'black' and Dexter Jennings' 'Trini Zante'.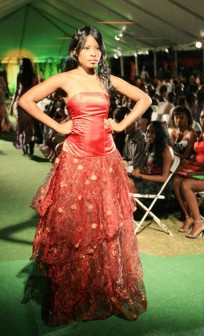 Then there was Guyanese-born, New York-based Monica Caleb, Ethel Fashions by a Vincentian born, NY-based designer, 'Forever Hold Your Peace' by Dominic La Roche and last but not least, 'Natural Mystic' the collection of Sonia Noel in collaboration with Travis Bowen, paying tribute to Bob Marley.
GFW 5 was held last weekend at the GCC Ground, Bourda.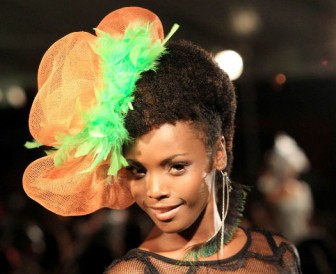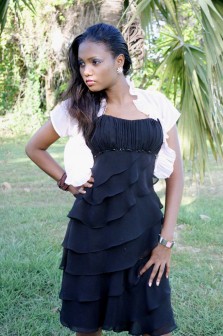 Around the Web