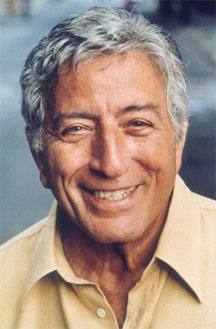 (MTV) – It only took him 60 years, but ageless crooner Tony Bennett will finally snag his first number one debut on the Billboard album charts next week when his star-studded 'Duets II' album wins the crown.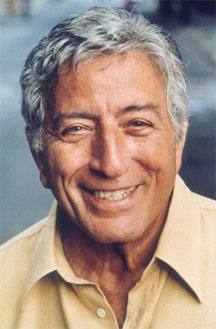 The disc, which features songs recorded with Lady Gaga and late British R&B diva Amy Winehouse, sold 179,000 copies in its first week, which was good enough to push last week's top seller — Lady Antebellum's 'Own the Night' — down to number 2, as sales trailed off by 64 per cent to 125,000.
Leading the list of other debuts in the top 10 was Demi Lovato, who hit number 4 with 'Unbroken' (96,000), followed by Needtobreathe's 'Reckoning' (number 6, 49,000), Mindless Behavior's '#1 Girl' (number 7, 36,000) Gavin DeGraw's 'Sweeter' (number 8, 34,000) and the soundtrack to 'Pearl Jam Twenty' (number 10, 27,000).
The rest of the top 10: Adele, '21' (number 3, 117,000); Lil Wayne, 'Tha Carter IV' (number 5, 84,000); and Jay-Z and Kanye West, 'Watch the Throne' (number 9, 31,000).
Just outside the top 10, teen singer Cody Simpson's 'Coast to Coast EP' landed at number 12 (24,000), hard rockers Thrice hit number 18 with 'Major/Minor' (20,000) and Tori Amos came in at number 24 with her latest, 'Night of Hunters' (18,000). Rolling Stones singer Mick Jagger's multi-culti super group, SuperHeavy, debuted at number 26 with their self-titled debut (18,000), while Staind took a major 23-slot tumble to number 28 as their self-titled album shed 68 per cent of its first-week business on sales of 15,000.
Bennett couldn't quite pull off the double-play on the iTunes album chart, where Lovato was number 1, followed by Adele and Needtobreathe. Bennett was in at number 4, ahead of Lady Antebellum, Wayne, DeGraw, the soundtrack to the movie "Drive," pre-orders for Coldplay's Mylo Xyloto and Mumford & Sons' Sigh No More.
Around the Web