The golden ticket continues to elude Guyana at international beauty pageants. Will 22-year-old Arti Angelita Cameron succeed at breaking the spell at the Miss World in London on November 6?
In anticipation, Nostalgia looks back at the romance of former queens before the nation became a Republic in 1970.
Phyllis Woolford was crowned Miss Guiana 1947  – three years  before Miss World was initiated as an international beauty contest in the UK by Eric Morley.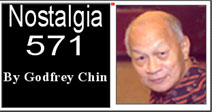 With the ascension of the young Queen Elizabeth II, to the English throne in June 1953, there was a heightened consciousness over fashion among young women throughout the Commonwealth. By the time her younger sister Princess Margaret visited British Guiana in April 1958 there was a 'tsunami' of interest by our young ladies for modern fashions and daring Parisian cuts. Beryl Perreira invited her friend, US model Sarah Lou Harris, to visit BG to participate in a fashion extravaganza at Hotel Tower. Sarah fell in love with BG, stayed on, and they started to train the local girls in feminine graces, modelling, deportment, and charm.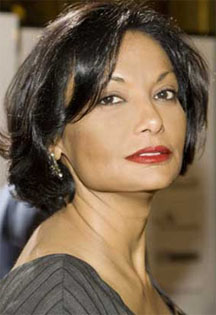 Sarah joined the staff of Radio Demerara as a broadcaster, played basketball with the Cosmos Clownettes and eventually married Sir John Carter.
In 1952 the Miss Universe Pageant was introduced in California, and by 1956, Joan Fung (Miss Vigorelli ) who was crowned Queen of the Beauties of the Guianas, by the previous year's winner Barbara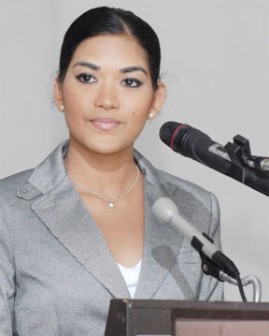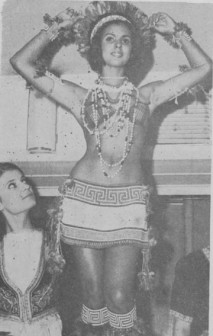 Crum-Ewing proceeded to California as our first representative. Joan was highly praised for her grace, charm and deportment by the Mayor of Long Beach and several of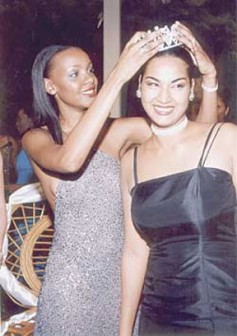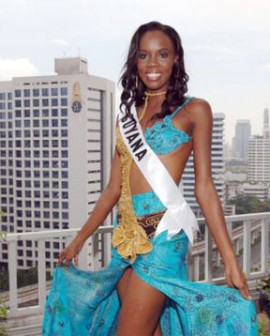 Hollywood leading stars including Jeff Chandler.
Subsequent queens included Cleo Fernandes 1958, Gloria Blackman 1963 and Cheryl Cheong 1965. Umblita Van Sluytman our first representative to Miss Universe in 1966, created a stir in Florida in her provocative Amerindian costume and dress designed by George Morrison.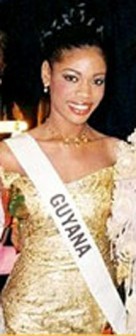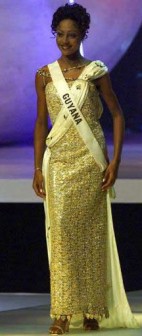 The next year, Shakira Baksh, 19, was crowned Miss Guyana wearing a shimmering gown made by her mother, and on November 16, 1967, was third in the Miss World Pageant at the Lyceum Theatre London. She subsequently married British actor Michael Caine.
In 1969 Guyanese Pamela Lord was fourth at Miss World.
There were a few success stories after Republic, before it all went downhill. In 1970, Jennifer Diana Evan Wong represented Guyana at Miss World and was a semi finalist.
In 1971 Nalini Moonsar represented Guyana at the Miss World pageant and was the third runner-up.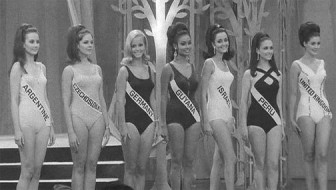 After a hiatus of 17 years, Guyana returned to the Miss World pageant in 1988, represented by Christine Jardim and in 1989 Guyana's representative was Lyla Majeed.
There was another gap, then in 1999 Indra Changa went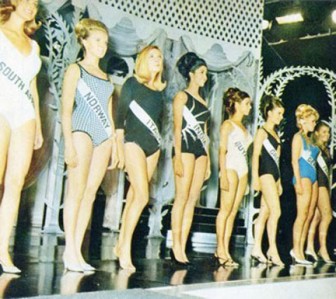 to the Miss World pageant and was followed in 2001 by Olive Gopaul; Odessa Phillips in 2002; Alexis Glasgow in 2003; Suzette Shim, 2004; Jasmine Herzog, 2005; Dessia Braithwaite in 2006; Candace Charles, 2007; Christa Simmons, 2008; Imarah Radix, 2009 and Aletha Shepherd in 2010.
Guyana's next representative at
Miss Jamaica Ava Joy Gill (5th); Miss United Kingdom Marilyn Ward (2nd); Miss Brazil Lúcia Tavares Petterle (Winner); Miss Portugal Ana Paula De Almeida (3rd); and Miss Guyana Nalini Moonsar (4th)"]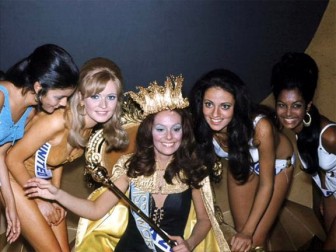 the Miss Universe pageant after Umblita Van Sluytman's debut in 1966 was Morvinia Sobers in 1999. There was another gap and then Mia Rahaman went in 2002, Leanna Damond in 2003, Odessa Phillips in 2004, Candisie Franklin in 2005, Alana Ernest in 2006, Meleesa Payne in 2007, Jenel Cox in 2009, Tamika Henry in 2010 and Kara Lord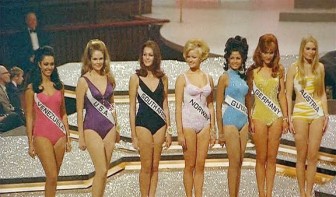 this year. (Adapted)
Around the Web