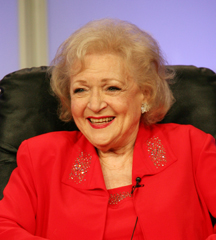 (EUR) – Now this is the rapper we've all been waiting for. She has the beats, the rhymes, the moves, and the wisdom of an 89-year old. Wait! She is 89 years old. Anyone would be confused when they see her moves.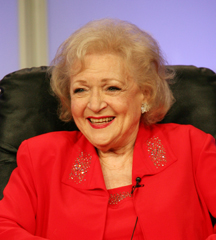 Betty White has got to be the biggest come back in the entertainment game.  Not only has she come back and taken the world by storm by simply appearing in a Super Bowl commercial where she allows herself to be tackled to the ground during a football game between friends, but she is now starting a new career in rap!  Shut the front door! That's right! Betty White is "White Hot" the rapper!
But before you run out to pick up her new CD, you might wanna know that she's rapping in a commercial with a popular British singer named Luciana. They are raising money for Betty's love, the Los Angeles Zoo, as well as, Lifeline. She works closely with the zoos and has found a new passion in rap.
Check her out! This girl is, as Michael Jackson would say, BAD!
Around the Web