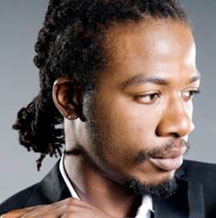 (Jamaica Gleaner) – Dancehall artiste Gyptian climbed international and local charts with "Hold Yuh" last year, but this year he has secured a spot among the top 10 competing to become MTV Iggy's Best New Band In The World.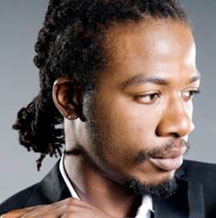 Gyptian, whose song was such a hit that it was remixed by Hip Hop 'queen pin' Nicki Minaj, is among artistes from 10 countries in a competition that began three weeks ago.
The MTV Iggy website said: "At MTV Iggy headquarters we scour and sift through the internet to find the newest, hottest music from around the world. We compiled the most exciting bands we discovered and ask you, our readers, to crown the best over a six-week voting period. You've only got three weeks left, so vote!"
Other acts in the competition include Australia's Angus and Julia Stone, Pakistan's Atif Aslam, United Kingdom's Ghostpoet, Venezuela's La Vida Bohème, United States' Skrillex, Mexico's Ximena Sariñana, Malaysia's Yuna, New Zealand's Zowie and Korean girl group 2NE1.
His manager Ivor Ruddock said the notice from MTV was something that would boost Gyptian's career.
"Indeed, it is a privilege because they choose from different genres and different countries. It is a good look," said Ruddock, adding that they were notified about Gyptian being part of the competition in August.
"It will shed more light on him as an artiste to the rest of the world. It will be shown to them via MTV all over the world. It's just a wider fan base that he will be recognised with."
Gyptian is currently in the United States recording songs for an album scheduled for release next year.
In addition, he said, Gyptian will be performing at Howard University in Washington, DC this weekend. Later this month, he will be at the Dominica Creole Festival. In November, the reggae artiste will be doing shows in Nigeria and Dubai, before going back to New York where he will continue recording songs for the album.
Around the Web