The Miss Guyana World (MGW) Organisation said it still believes that the reigning Miss Guyana World 2011 Arti Cameron will be an excellent ambassador for Guyana on the international stage while declaring that it will not respond to "malicious misrepresentation" will could cast Cameron in an "unfavourable light".
In a press statement issued last Saturday, MGW reaffirmed the organization's commitment to have Cameron represent Guyana at the Miss World 2012 pageant and expressed its "interest to remain accountable to the Guyanese public".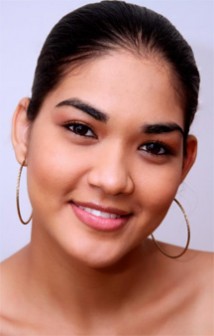 Referring to recent media reports, the statement attacked media operatives for failure to contact directors for official statements and deemed it to be "irresponsible journalism" which has now resulted in confusion as to what kind of relationship the MGW committee shares with the queen. It must be noted here that this newspaper had contacted Director Carwyn Holland several times, all of which he refused to comment on the record but only said that the committee was trying its utmost to have Arti attend the pageant.
The MGW said it was not aware of a "Team Arti Cameron" which it referred to as a group of people making "inopportune statements.
"We note with concern that cantankerous elements who wish to undermine the integrity of the organization have taken to the social media to malign the organizers of the Pageant. MGW sees such actions as serving no useful purpose and will therefore not respond in similar vein."
The MGW has not commented on or attributed blame for the delay in Cameron receiving her British visa which caused her to miss the opportunity of representing Guyana this year as planned.
It pointed out that all fundraisers have been accounted for.
Meanwhile, MGW continues to celebrate the recent successes of Soyini Fraser, the reigning Princess of the World and Aletha Shepherd who represented Guyana at the Miss Asia Pageant in Korea.
Fraser managed to place in the top 9 and also walked away with the Best National Costume award while Shepherd won the Miss Bikini crown, placed second at the Miss Disco Queen competition and also made the final of the talent show segment.
Around the Web