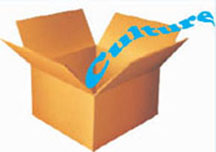 Why didn't I see Kes and his band at the Hotel Tower? I had the invite, I had my 'freak-um' dress and killer heels and I was starved for entertainment.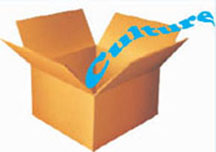 I even had a date, well tentatively speaking. But I remember going home, crashing on the bed and waking up at 1 am thinking the party was probably over by then. No missed call or text message from my tentative date either… hmmm.
Facebook didn't help; I read how good Kes was, how hot he is, his eyes, how much energy he had on stage and how well he moves. There was also too much information about his backside among other areas so I signed out and sulked for a good two hours.
"You miss them so what?" a girlfriend said and casually dismissed my distress but she was optimistic the band would back in GT before the year was out. I was hoping more like before the month was out and just like that an ad appeared — Kes for the National Park on Caricom Day.
This is where things get ugly. I'm so mad I could hurt somebody. So if you happen to know anyone who works for Carib Beer please don't point them out to me.
Note to the folks behind the recently held 'Wotless ' Concert as advertised for Pegasus car park but pulled off at the muddy field a stone's throw away: if it's a crab dance say it's a crab dance.
In which case, I would have opted for daisy dukes not my fave pair of skinny jeans and instead of shopping for shoes the tired, old farmer Joe boots in my storeroom would have made a come-back.
Truth be told, it was plain "Wotless" of them to advertise that the concert was at Pegasus car park and it turned out to be the muddy field behind the Pegasus Hotel.
Heck, I could have pulled a concept out of my 'bright ideas' bag and run with it; from the top of my head am thinking full rain gears. I had retired a sunshine coloured raincoat after the 2005 floods which could weather any amount of mud. Throw in a broad black belt and I could easily picture myself gyrating to Kes in this outfit.
Maybe I should thank Carib Beer for throwing a surprise 'crab dance' since I had missed an opportunity all these years to experience one. Shout out to Carib Beer!
These Carib Beer folks are swell people, really they are. They had me thinking I was going to party with Kes in an enclosed little car park when bigger plans were in place–they managed to secure a little mud field instead.
It was mud, slush, grass, water, rain and Kes all for one sweet price of $1,000 or $10,000 if you roll VIP style. Trust GT folks though, they would mix mud with anything and I had never thought of it before but mud looks really good with leggings; stilettos; crisp white pants and just plain skin.
Again, why did I miss Kes at Hotel Tower? As tempting as the mud was, I opted out which means I am still waiting to see the band perform. Surprise parties are not really my thing, especially surprise crab dances. A colleague braved it though. Her review is on page 8C. (thescene@stabroeknews.com)
Around the Web