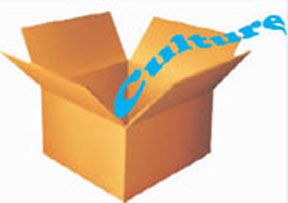 So there I was, squashed in the back seat of a car among colleagues and friends decked out in their 12-inch shorts while I wore knee-length khakis. Yes, I was on my way to the Jamzone Beach Jam, already regretting my decision to take this journey in the pouring rain.
As we made our way along the Soesdyke-Linden Highway, we came upon a back-up of traffic. What could it be? Great! Just my luck, an accident. So I asked the driver to pull over and I dragged myself out of the car, greeted by a fresh puddle of mud of course – after all, it is 'my' day right? So I made my way over in my mud-soaked flip flops to the scene of the toppled car, lying in a ditch. While making my way through the gathering, armed with my Blackberry, (camera/notepad/recorder), still drizzling mind you, and enquired about the accident, I realized that it was not of much interest and so returned to the car, anticipating the sniffles I'm soon to suffer.
After a few minutes more, I finally arrived. Half-naked men, not to mention women, in all forms, shapes and sizes, strut around as they do on America's Next Top Model. Hmm, perhaps Jamzone promoters can look at yet another initiative for next year's event, and have a pageant for these 'uniquely-shaped' (or probably not so unique since these shapes are becoming more common with every passing day) women who flaunt themselves ever so proudly.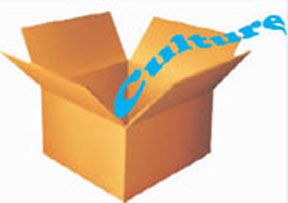 Hey, maybe this pageant, 'Deh Bigger de Better,' can go international in another 10 years, who knows.
Anyhow, the day went on. My friends and I, mischievous as we are, decided to play 'fashion police,' labelling noticeable 'jamzoners' as they carefully stepped through the damp sand. There were many familiar characters such as 'Pink Panther,' 'Big Red' (and if you are assuming its Guyana's renowned soca singer, think again; this Madame was much bigger), 'Green Goblin' and of course, 'Weave 'r' Us.' Now these three girls, I must admit, were probably the most well-polished women I had seen all day, well, with the exception of me of course, but I'm pretty sure 'Daddy's' (GT's main weave supplier) may have been forced to send out a 'weave-shortage' notice after these three ladies abused the use of weave.
We continued our journey, later wandering upon a large gathering. Persons are on a stage… participating in some mind-boggling event. I got nearer and came a tad closer to understanding the proceedings. Couples were drawn to the stage to compete for a prize of $10,000. What was the criteria for these participants climb on a stage in front of hundreds (and the thousands who would later watch as the show is broadcast on local TV)? Oh, not much! The ladies would just have to inflate a balloon and then place it between themselves and their partner, 'wining' until it pops. Simple enough for them I assumed.
Some sights on stage were funny, some were amusing and others were just plain old scary! For instance, a 'burger-eating contest.' These women seemed enthusiastic at the sight of the burgers, and after all, the winner was being offered a prize of $15,000; so yes, alas, what everyone travelled to the Splashmin's Fun Park and Resort for (drum roll), three obese women, lined off on stage, burger in hand, awaiting the go ahead. All of a sudden, the audience goes into a frenzy, what's happening? Okay, the ravaging had begun – well of the burgers of course. Within seconds, the winner was rewarded. What an appetite!
Night fell and the curtains of the Miss Jamzone International Pageant were drawn. It's appalling to discover the number of children who are brought to such events and even more so, the number who are lost during the rampage of the event.
Back to the pageant: patrons seemed to have enjoyed the breaks throughout the programme rather than when the girls appeared on stage. Everywhere, persons were seen gyrating to the highly favoured soca music, tunes like "Ah wotless… Ah winning away, Feeling so nice…and before you can sing the next line and catch another wine… "
(Host: "Ms_____ yuh chile is backstage crying and wants to go home! Please come and carry home yuh chile!")
And so the curtain came down on my attendance to the different events of this year's Jamzone festival. Experiences and memories are still spinning in my head and are too many to name, as I recall all that went down in that busy entertaining two weeks. I guess for months many are still going to be talking about the no show of Vybz Kartel (he walked off the plane just as it was about to leave his native Jamaica), and oh yes, the pretty Indian star Shipla Shetty. She did come did she not? Yea, but she never shook her waist, much less her feet for her adoring fans. Instead she chatted with them and then took a seat in a lovely chair to enjoy the show along with her adoring fans. But wait, was she not supposed to be entertaining them? Not so, says organizer Joel Ghansham. According to him once she appears on stage and takes a microphone the film star performed! Oh well, we'll see what tons of fun, disappointments and downright ridiculousness next's year Jamzone brings.
Around the Web