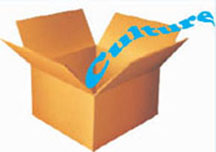 Orville Richard Burrell better known as 'Shaggy' is set to take to the local stage once again and he is sure to have crowd support even though he has not released anything new recently.
You see Shaggy is a singer who commands the respect of a wide cross section of fans. His lyrics do not appeal to just one age group; you would hear young people belting out his lyrics, the not so young bobbing their heads to the rhythm and even the old tapping their feet in time.
And this Kingston, Jamaican citizen does not keep to one genre of music as he is into reggae, dancehall and rap, which has widened his fan base.
You would recall that it was his 1995 single "Boombastic" followed by his 2000 single "It Wasn't Me" that really lifted Shaggy above his peers in the music industry. In addition, his baritone-range singing voice has an almost sexual edge to it. It makes him easily identifiable with his trademark slurred way of rapping and singing and commands you to stop and listen or to sing along.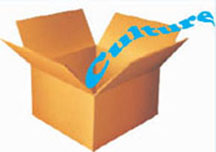 I recall my first experience at a live Shaggy concert and to this day, many years after that night at the Bourda Cricket Ground, I can still remember the electrifying feeling the coursed through my body as Shaggy's voice was heard booming through the speakers before he made his appearance on stage. The crowded cricket ground went wild and I am unashamed to say (after all, a girl must enjoy her youth) that I was one of the first females to rush up to the stage screaming "Shaggy!" Yes! It still feels good just thinking about it. I have been to many live concerts of other artistes since but none have given me quite the thrill of that famous Shaggy concert.
It has been said that he has taken his nickname from the "shaggy" appearance of his hair. And oh, even that hair does something for us ladies. If you are honest you will agree that the hair does add to his sexiness – there, I said it! The man is indeed sexy. He may be getting down in age but as they say 'age is just a number' and to me he does not look a year older than that time many years ago when I also got a photograph with him (I still sometimes take it out and look at it with a dreamy smile).
Shaggy is indeed special, you see he is the second reggae artist and the only dancehall artist to receive a Diamond Certification for his 2001 album 'Hot Shot' denoting worldwide sales of more than 10 million copies. 6 million of those copies were sold in the United States. Yep, the man is just good.
But one of the things about Shaggy is that he keeps his lyrics clean and I think that is one of the reasons he keeps his fans close.
As for some bio data on this Jamaican, he was 18 when his family moved to the Flatbush area in Brooklyn, New York from Jamaica. In 1987, he took singing courses in Brooklyn and was discovered a year later, while singing in the streets with friends. Many of his fans may not know, but in 1988, he joined the United States Marine Corps as a Field Artillery Cannon Crewman with 3rd Battalion 10th Marines. While enlisted in the Marines he served during Operation Desert Storm during the Persian Gulf War. It was during this time that Shaggy perfected his signature singing voice, breaking the constant monotony of running and marching cadences with his flair for inflection. It is also where he got the inspiration for his song "Boombastic".
Always a singer at heart, upon his return from the Persian Gulf, Shaggy decided to pursue his music career and his first hit in 1993, "Oh Carolina", was a dancehall re-make of a ska hit by the Folkes Brothers, which appeared in the film Sliver. The same year, Shaggy appeared on Kenny Dope's hip hop album 'The Unreleased Project.'
If I go on I could and would write a book about Shaggy. Unfortunately when he takes to the stage at the Guyana National Stadium tomorrow night (many parents may be sending their children late to school the following day on account of having attended the show) I would not be among the crowd. But I know those of you who turn up will have your money's worth and will leave well sated.
(thescene@stabroeknews.com)
Around the Web