Hi Everyone,
Though the holidays are all about traditions, as they should be, there is nothing wrong with shaking things up. One of the main reasons that people are always scouring cookbooks, blogs, magazines and other publications for ideas for the holidays is because they want to shake up the routine. They want to mix and match some of the old, with the new and not so new. They want to wow their families and friends with their creations. They want to make the gathering special and memorable.
One of my least favourite things about the Christmas holidays is having to eat the same things over and over and over, at each gathering – at home, at family, at friends. It is not so much that we all cook the same things because, well, it's tradition, but it's that we are all gathering for the same meal, lunch or dinner! In some ways, it's like going out to eat the food that you have at home. Come on, admit it, you feel the same way too; it's just that you're not brave enough to say it aloud.
I have a suggestion, why not entertain with a different kind of meal this holiday? In other words, choose a different time of day to entertain and let that time of day dictate the kind of things you'll have. For example, you can opt to do breakfast, brunch or my absolute favourite, tea! Think about it. There are pros for all these meals and they gave you a chance to eat and drink different things, they offer the opportunity to make food other than the usual Christmas stuff. Actually, it is a perfect way to mix some of the traditional things with new and not so new dishes and more importantly, everyone, I guarantee you, is bound to remember the gathering, because it was different!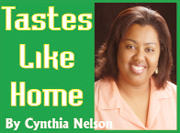 To date, I still remember the open house a Trinbagonian colleague had a few years ago on Christmas day. On the menu were bakes, salt fish, buljol, callaloo, tomato choka, sada roti, and a Christmas staple, ham. My colleague, Chandra, and I were reminiscing about this just the other day and she was saying, that like me, so many people that were present that day remember what a great time they had, and how much they enjoyed the food. It was different.
Having a different meal offers respite to our satiated ham-pepperpot-garlic pork-macaroni pie-stuffing-potato salad-fried rice-rice and peas palettes.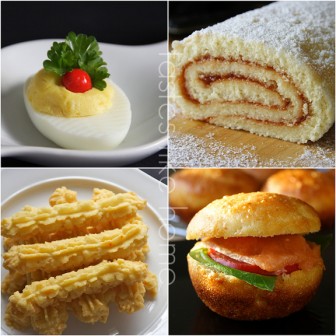 If you're looking for a meal offering that allows you to be creative, draw praise and wow your guests this holiday, do tea. Of course I'm suggesting tea because this is the outing that I would prefer to go to this holiday. And also, I can use this column to drop a huge hint. Just kidding. No, I'm not.
With tea, you get to serve hot and cold beverages and a variety too. With tea, you get to make perfect, pretty little bites that fit comfortably between your thumb and index finger. With tea you get to have both sweet and savoury treats. With tea you get to experience the light of day as it changes. With tea most of the eats can be prepared a day or two in advance. With tea, you get to actually sit and have quality time with your friends and loved ones. With tea, you will give your family, friends and loved ones an occasion to remember.
So what do you say? Are you game? Are you open to entertaining with a different meal? Try it.
Happy Holidays.
Cynthia
Cynthia@tasteslikehome.org
www.tasteslikehome.org
Around the Web