The 2010 Report of the Auditor General has cited what it says are more than 3,000 cases of business houses in Regions 2, 3, 4 and 10, which are registered to sell alcohol, failing to renew their liquor licences for that year.
According to the report 3,464 establishments, did not renew their licences in 2010.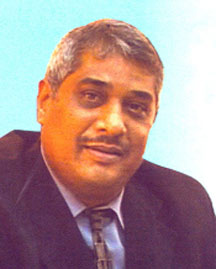 Numbered among the defaulters were 815 liquor restaurants, 153 spirits shops, 95 hotels, 860 off-licence shops and 22 members clubs.
The report says the failure by these establishments to renew their establishments meant that it could not be determined whether licences valued at $6.993 million were due for renewal. The Report of the Auditor General noted that there had been similar delinquencies in 2009 involving 1,806 businesses.
Required by the Auditor General to address this anomaly, the Commis-sioner General of the Guyana Revenue Authority (GRA) pointed out that some of businesses without licences were previously required to obtain malt and wine licenses but had since upgraded their operations and therefore only required liquor restaurant licences. The report, however, did not say whether the relevant liquor restaurant licences had been issued.
The Commissioner General also stated that some licenses for businesses located in Regions 2 and 3 had been renewed in Essequibo while other off-licence businesses had been upgraded to liquor restaurants. Again, the report does not say why the records of the GRA had not been appropriately adjusted.
According to the report, the GRA also told the Auditor General that it was in the process of automating the issuing of liquor, trade and miscellaneous licences and is sanitizing its database of persons eligible to renew the various licences.
The report said an implementation plan was being put in place to streamline the processing of licences and businesses.
The GRA also told the Auditor General that it had planned to issue letters to churches, non-governmental organisations and regional councils requesting information on businesses in their immediate neighbourhoods which appear to be operating outside of the licences with which they have been issued.
The GRA said that it also planned to deploy staff in communities to conduct investigations.
Around the Web