Unless the current industrial dispute between Trinidad Cement Ltd. (TCL) and its 600 employees is settled quickly a serious cement shortage could afflict the region. In fact, industry sources are saying that a cement scarcity could materialize in a matter of days as the company's two local production plants lie idle. Up to the time of writing the TCL management shows no sign of budging on its 7 per cent salary increase offer to the workers who have been on strike since Monday, having called off by the twin-island Republic's olil workers union.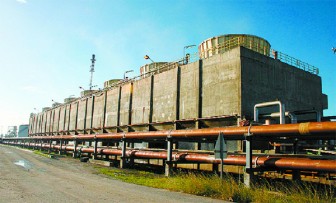 Guyana, where TCL has a distribution operation has already moved to forestall a possible crisis in the construction industry by importing upwards of 50,000 tonnes of cement from the TCL production plant in Jamaica though with local TCL sources conceding that there is already a shortage of cement in the shops what has been ordered from Jamaica is reportedly equivalent to no more than ten days' supply. TCL's  Guyana operations have assured local consumers that the company's Jamaica operations will continue to fill the breach until the industrial dispute has been settled though there is no telling when that would be. Theoretically, the strike could last up to ninety days.
With the construction industry in Guyana having been accelerated by the national housing programme local entrepreneurs may well seize the opportunity created by any cement shortage on the local market to import cement from non-CARICOM  sources, an eventuality that could create more problems between the government of Guyana and TCL.
Around the Web