Chief Executive Officer of Roraima Airways Captain Gerry Gouveia has told Stabroek Business that Caribbean Airways has served Guyana well enough over the years to allow for the regional airline to be accorded flag carrier status. "Frankly, I believe that having served this country well for more than 70 years Caribbean Airlines is entirely deserving of being accorded flag carrier status," Gouveia told Stabroek Business in an interview earlier this week.
And according to the Roraima boss a case might even be made for suggesting that the state-owned Trinidad and Tobago airline has been deserving of "far more support" than has been forthcoming from Guyana in its time of difficulty. "If we reflect on the role that Caribbean Airlines has played in local and regional air travel we may well discover that it has not been given nearly enough credit for the contribution that it has made. Over the years it has provided generous corporate sponsorship in tourism-related areas which sponsorship has done a great deal to help promote our tourism product and the country as a whole," Gouveia said adding that he was resentful of aviation watchers  in the region who now appeared to be anticipating Caribbean Airlines' demise.
In advocating that Caribbean Airlines be given flag carrier status, Gouveia said that he would like to see the airline providing regular direct flights to New York and Toronto and recruiting Guyanese stewards/ stewardesses to work on the aircraft. "It really is a matter of us working together with the airline to ensure that we get the best value for according it flag carrier status," Gouveia said.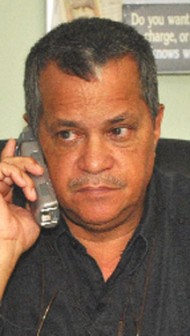 Asked to comment on the announcement earlier this week by the low-cost airline REDjet that it was suspending its services throughout the Caribbean, Gouveia said that while he was "a staunch advocate" of an open skies policy, REDjet had come to the region with a business model of its own and its operations had to be seen in the context of the competitive environment that characterizes the regional airline industry.
On Sunday REDjet announced the suspension of its regional service, though it said on Monday that it continued to be engaged in unspecified discussions designed to enable the resumption of its flights. In its statement the company said that the suspension of its operations was in no way connected to aircraft, employees and/or its business model. However, the release said REDjet was competing against "the heavily subsidized airlines that serve the region" adding that the company was "hopeful"   that it would be given "a small part of the state assistance others receive."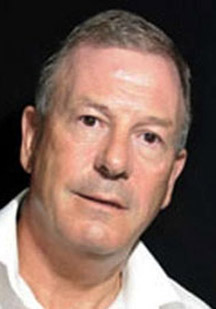 However, Gouveia told Stabroek Business that there were "simply no grounds" for any consideration to be given to REDjet benefiting from state subsidy. "REDjet is a private company and, moreover, a company that has no track record to speak about in the region. Why should they be given the consideration of a subsidy? In fact I would go as far as saying that it was presumptuous of the company to raise the issue," Gouveia said.
Gouveia's sentiments echo those of Trinidad and Tobago Transport Minister Devant Maharaj who also used the word "presumptuous" to describe REDjet's Chief Executive Officer's thinly veiled request for a subsidy for the stricken airline. Maharaj's response to the announcement that REDjet had suspended its regional services was to express concern for the workers affected by REDjet's operations in Trinidad and Tobago. On the matter of the suspension of the REDjet service he reportedly said that it was unfortunate that the company did not do the prerequisite homework that would have allowed them to compete with other airlines in the region.
"I think it's a bit presumptuous that they lament now about the lack of any sort of government subsidy. That was not the proposition they made when they entered into this market. Similar carriers such as American Airlines, British Airways and so on… They don't enjoy any kind of government subsidy," Maharaj is quoted as saying.
Around the Web