Guyana is seeking to position itself to take advantage of the potentially lucrative wedding tourism niche in the regional visitor arrival market currently being enjoyed by other countries in the Caribbean though the initiative will require amendments to the country's existing Marriage Act to reduce the length of time which visitors are required to be in Guyana before they can tie nuptials here.
Under the present regulations where both parties reside outside Guyana and are desirous of being married here, a marriage licence is granted after the applicants have been in Guyana for 15 days. In cases where one of the two persons applying for a marriage licence is resident here, it can be granted within 72 hours of the application being made.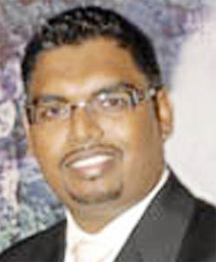 Local tour operators have pointed out that Guyana has, over the years, been unable to benefit from what is universally described as wedding tourism on account of the length of time it takes to secure a marriage licence, particularly in cases where both the prospective bride and groom reside outside Guyana. Comparisons have been made with other countries in the region where non-residents are granted marriage licences in a much shorter period of time. Jamaica, Antigua and the Bahamas are among the countries in the Caribbean Community (Caricom) that place particular emphasis on wedding tourism as part of their visitor arrival industry. Marriage licences for visitors wishing to tie nuptials in those countries can be secured after 48 hours. In St Lucia the period of stay is 72 hours.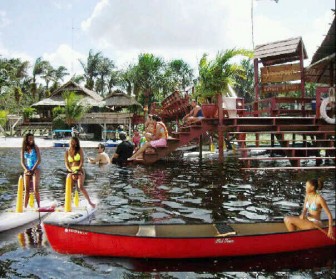 The issue of the extended wait to secure marriage licences in cases where both applicants reside outside Guyana arose again two weeks ago at the launch of the Fourth Annual Wedding Expo hosted by the Roraima Group of Companies at its Duke Lodge premises. The company, which has previously hosted weddings at its Arrow Point Resort, says that while the Caribbean appears to poised to secure a larger share of the multi-million-dollar global wedding tourism market, Guyana continues to miss out on what could be a significant boost for the country's tourism industry.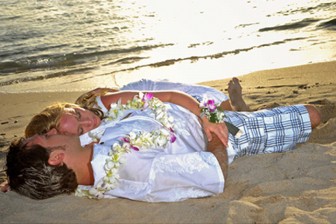 Speaking with Stabroek Business earlier this week Acting Tourism Minister Irfaan Ali said the regional wedding tourism market was a major one and that if Guyana were to benefit it had to ensure that had "a flexible product" to offer. "I believe that Guyana has an unique environment the includes our interior resorts for hosting visitor weddings, apart from which, of course, we offer other services associated with the planning of weddings." Ali said the issue of the length of time it takes to secure a licence for a visitor wedding had been raised previously and that the Tourism Ministry is seeking to determine what adjustments can be made "in order to better position us to take advantage of that section of the market".
Several Caribbean territories utilize the internet to aggressively market their various hotels, resorts, beaches and nature spots as locations for visitor weddings.
Around the Web