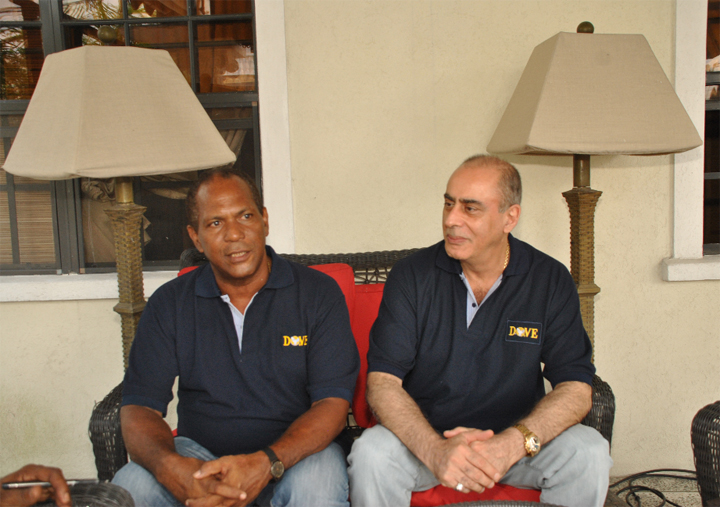 A Bangkok-based company is seeking to establish a multi-million-dollar company in Guyana to manufacture mercury-free mining equipment which it says it hopes to sell not only to Guyana but to other gold-producing countries in South America.
Dove Equipment and Machinery Company says it seeks not only to introduce a new generation of mining equipment here but also to make available new technology which, apart from removing the need for mercury in the mining of gold, will significantly increase the quantities of gold extracted from mined ore.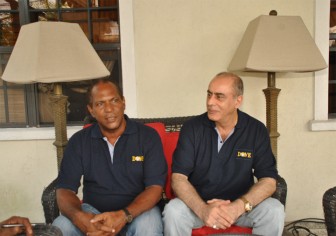 "At the moment, mining operations in Guyana recover only around 30 per cent of the gold from the ore that they mine. Apart from that there are other valuable minerals that get left behind. We are hoping to introduce equipment here that will recover a far higher volume of gold so that the cost of introducing new equipment will very quickly be recouped from the additional earnings from the industry," the company's Iranian-born Chief Executive Officer Fillip Sharifi told Stabroek Business.
Asked to comment on the cost associated with having miners invest in Dove's 'new generation' of equipment Sharifi said that apart from the fact that local miners will be offered Dove's locally manufactured equipment 45 per cent cheaper than similar equipment manufactured in the USA, acquisition of the equipment will significantly increase gold yield from the prevailing 30 per cent "so that mining operations will be sufficiently profitable to enable miners to pay for this investment."
Sharifi, a computer scientist, told Stabroek Business that Dove had initially planned to set up a manufacturing facility in the United States but had been persuaded by local miner Garfield Harte, who owns mining operations at Aranka, that given the growing importance of its mining sector, Guyana was the ideal place for such an enterprise. Harte, who is now a partner in Dove's Guyana initiative told Stabroek Business he felt that given the current high profile of Guyana's gold industry, the decision by Dove to invest here was the correct one.
According to Harte, the manufacturing entity will be located on the East Bank Demerara. Prior to setting up manufacturing operations here Dove will import equipment and set up a showroom to introduce miners to the new equipment.
The appearance of Dove in Guyana coincides with discussions in the mining industry surrounding the imminent banning of mercury exports by the United States and the European Union, the world's largest producers of mercury. Harte said the manufacturing facility which will be set up here will also be targeting markets in Suriname in French Guiana.
Information published on the Dove website indicates that the company is a major manufacturer and supplier of integrated minerals processing plants with ore throughput capacity ranging from two tons per hour to more than 1,000 tons per hour. Sharifi told Stabroek Business that miners who use Dove equipment would, by virtue of significantly increasing their earnings, be positioned to recoup their investments in a relatively short period.
Dove's processing plants have various configurations: portable or semi-permanent gravity separation, dry processing, floating and crushing and grinding designed for either mechanical gold extraction methods or aqueous extraction methods. Dove is also a major supplier of compressors, earth-moving and construction equipment, laboratory equipment, instruments and accessories for testing and identifying metals and minerals.
According to Sharifi, prior to his visit here, Dove had, for years, been receiving enquiries about its equipment from Guyana. He said the company had designed several major mining plants around the world including the first mechanical plant for mining tantalite in Rwanda.
Around the Web