Officials of the Guyana Telephone and Telegraph Company (GT&T) were yesterday due to undertake a "walk through" in the Sophia community in an attempt to tackle what company sources say has been renewed acts of vandalism against its telecommunications infrastructure targeting the company's insulated copper cable.
A source close to the telecommunication service told Stabroek Business yesterday that acts of vandalism involving the removal of copper cable have been occurring "every day," a circumstance which had resulted in the company having to effect "virtually round-the-clock repairs and renovation.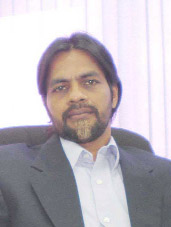 The visit, the source said was intended to engage the Sophia community in an exercise intended to ensure that residents act as "their own policemen" in order to correct a problem that affected them directly. "GT&T holds the view that given the frequency of the problem it is likely the some residents may be able to provide valuable assistance in identifying the culprits and apprehending them. The source said that GT&T was currently seeking to analyze the recent "vicious and frustrating attack" on its cable installation at Sophia with a view to seeking to determine how widespread the problem has been.
Another company source noted that the renewed vandalism of copper cable in Sophia coincides with reports of a likely resumption of the scrap metal trade though government is yet to provide any specific date for the resumption of the trade which has been officially suppressed ever since local utility companies including GT&T, THE Guyana Water Authority and the Guyana Power and Light Company began to complain about vandalism targeting both ferrous and non-ferrous metals.
GT&T Chief Executive Officer Yog Mahadeo has continually expressed the company's frustration over acts of vandalism which he says has cost the company millions of dollars and has also had the effecting of diverting manpower from the company's substantive buildout operations to attend to corrective works arising out of the vandalism.
The latest vandalism pressures coincides with the public disclosure that government is going ahead with the sale of its 20 per cent shares in the Company to the Chinese Group Datang for US$30 million following a protracted period of uneasy relations between the Atlantic Tele Network-owned company and the administration of former President Bharrat Jagdeo.
Around the Web