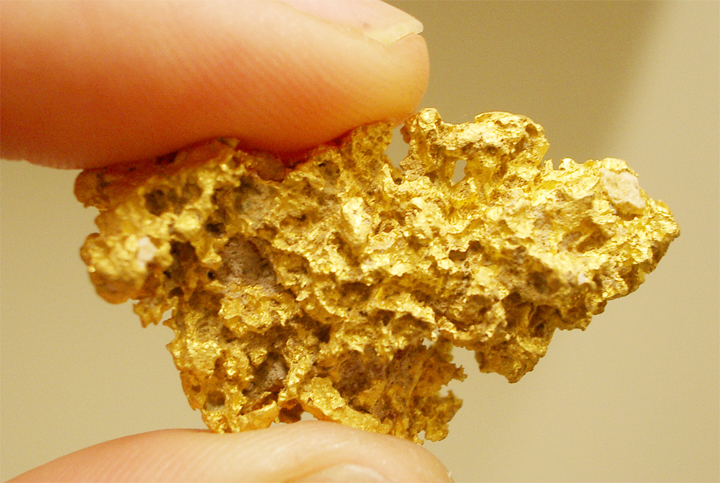 NEW YORK (Reuters) – Gold rose yesterday as bargain hunters waded into the market after prices fell sharply this week on worries about a worsening European debt crisis.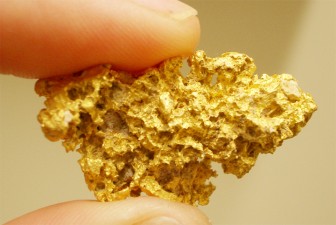 Gold followed US equities higher as stress in Spanish debt markets eased slightly, and after Greece secured funds to repay its bondholders. Still, after three days of losses, bullion remained more than 3 percent lower this week.
Fading hopes for more US monetary easing after a strong run of US economic data has prompted investors to unwind bullish bets in gold. Yesterday's data showed US jobless claims edged down last week, offering a glimmer of hope after April's weak employment growth.
"Gold has behaved closer to risky assets rather than differentiating itself as a safe haven asset and has been winded by the possibility of further quantitative easing being scaled back," said Suki Cooper, precious metals analyst at Barclays Capital.
Weak physical demand from key gold consumers India and China also failed to boost prices, said Cooper, who also lowered her 2012 gold and platinum forecasts.
Asian bullion buying has tended to rebound last year following sharp price pullbacks.
Spot gold was up 0.3 per cent at $1,595.10 an ounce by 12.42 pm (1642 GMT), rebounding from a four-month low on Wednesday.
US gold futures for June delivery rose $1.20 an ounce to $1,595.40.
While investors bought gold as a safe haven from risk during the debt crisis last year, it is now trading more in line as a commodity which moves in the opposite direction to the US dollar.
Ross Norman, chief executive of bullion broker Sharps Pixley, said gold's collapse this week was not surprising because bullion currently tended to trade inversely to the dollar, which overwhelmed the metal's safe-haven bid in times of extreme market stress.
Some fresh buying was seen in India after bullion's price fall, but interest was tentative.
India's trade secretary said yesterday its April gold imports fell to $3.1 billion from $4.7 billion a year ago. Demand in the world's biggest gold consumer has been hurt by changes to import duties, a weak rupee and high spot prices.
Goldman Sachs, however, said resilient physical demand, as well as weak US growth and renewed euro zone risks were positive for the yellow metal.
Among other precious metals, silver eased 0.1 per cent to $29.18 an ounce.
Spot platinum edged down 0.2 per cent at $1,488.74 an ounce, while spot palladium climbed 0.8 per cent to $613.47 an ounce.
Around the Web