The final quarter of the year is a busy period for Farina Fareed. It is during this period that the demand for her preserved carambola goes through the roof. Guyanese have long grown accustomed to local fruit as one of the essential ingredients for their Christmas cake.
When we visited her earlier this week she was in the process of securing stock to replenish supermarket shelves. She is proud of the fact that her product, Lisa's Preserved Carambola, takes pride of place on the shelves of some of the city's leading supermarkets and groceries, to which she supplies her product.
She had not given a great deal of thought to a brand name when she went to register her business. Pressed to come up with a name her older daughter's came to mind.
Widely cultivated throughout Asia, carambola has become associated with scores of recipes in various parts of the world.
Here in Guyana the fermented fruit has come to be associated with wines. But by far, the most popular product derived from carambola is the flavoured and dried fruit used as part of the mixture in the creation of Guyana's legendary black cake.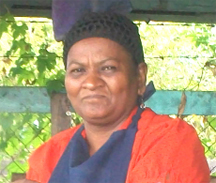 Lisa's Preserved Carambola began in 1999 as a small venture designed to supplement Fareed's income as a single parent of two girls. Hers was typical of the circumstance under which the majority of Guyanese women become involved in business.
Over time and with the assistance of the New Guyana Marketing Corporation she constantly upgraded her product. Her challenges did not end with product quality.
During what she describes as the early years, labelling and packaging were severely underdeveloped and presentation was restricted to plastic bags and written or typewritten labels. At that time, her primary outlets were stallholders in the municipal markets.
Fareed said that while her product was generally appreciated by consumers she came under constant pressure to improve her presentation.
Today, she has made a quantum shift to plastic tubs adorned with colourful labels, a circumstance that has given her access to the more up-market outlets as well as the New Guyana Marketing Corporation's Guyana Shop.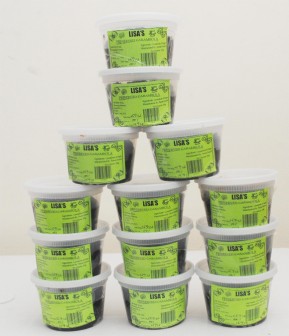 Most of her carambola is bought from farms in the Pomeroon River and over the past 13 years her production has increased to almost 3,000 pounds per month.
The process of converting fresh carambola into dried, preserved fruit takes about one week. The fruit is flavoured, boiled for three to four hours then dried. After the cooling process is completed the product is carefully packaged before being sent to market.
Sales are seasonal and that presents Fareed with what is perhaps her biggest challenge. She seeks to take maximum advantage of the Christmas season, making frequent trips to her outlets to replenish stocks. The money which she makes at Christmas must be enough to see her through a much longer period.
There is talk of setting up a factory to replace the tiny operating space set up next to her home on the West Coast Demerara but the realization of that ambition seems a long way away. For the moment she must persist with manufacturing and marketing in what is still a small way and hoping that she can realise the kind of incremental growth in sales that can eventually bring her the expansion she seeks.
Comments

The unchanging dilemma of an uncompetitive   local manufacturing sector continues to be manifested in the persistence of high electricity costs coupled with a notoriously unreliable power supply system and high costs of imported raw material inputs, among other things, Former President of the Guyana Manufacturing & Services Association (GMSA) Ramsay Ali who is also Chief Executive Officer of Sterling Products Ltd.

With the global coconut industry now offering numerous potentially lucrative opportunities to the manufacturing and agro-processing sectors, the local company, Sterling Products Ltd is signalling its intention to utilize the sector to enhance its own expansion and diversification programmes.

It had always appeared to be the case that the assurance given the citizenry by Town Clerk Royston King in a statement last week that following the withdrawal of services by City Hall's substantive service providers, Cevons Waste Management and Puran Brothers, the City was putting in place contingency measures to manage, in an environmental friendly manner, the city's waste disposal, was little more than just another example of the municipality getting ahead of itself.

(Trinidad Guardian) China Railway Construction Corporation (CRCC) has been awarded a $221.7 million contract by the National infrastructure Development Company (Nidco) to build the controversial Curepe Interchange, the state company's chairman Herbert George has confirmed.

Gold Prices for the three-day period ending Thursday August 17, 2017 Kitco is a Canadian company that buys and sells precious metals such as gold, copper and silver.