This is the eighth in our series on new parliamentarians
Essequibian Cornell Damon has been a member of the PPP/C for over two decades and he says he would use his new appointment as a member of the National Assembly to continue the work of the party and represent the people of Region Two.
Born and bred in Essequibo, Damon in an interview with the Sunday Stabroek, said that he has been involved in politics for over twenty-five years and has always been a supporter of the ruling party. He said he joined the party at a time when one was afraid to make public that one supported any party other than the PNC, and since he is of African descent he became the target of verbal assaults, and on one occasion he was even physically assaulted.
Describing parliament as an "esteemed place" where  "all the decisions of the people of this country are being tailored," Damon said as a member there are "certain things that I know I can achieve for the people." He remarked that he would be able meet and "rub shoulders with more people in parliament" and as a result he would be able to better represent Region Two.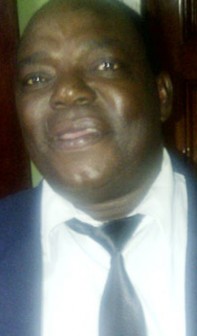 "And not because I am from Region Two that I will only think about representing that county; anywhere in this country I go and there are issues that I see needs to be addressed at this level I would make sure that it is heard," he said. He said whenever he sees problems, he would ensure he makes the "acquaintance" of the relevant minister and other officials and "see how I can get the issues addressed as long as they have merit."
Damon noted that Region Two is a rice region and most residents depend on it. At present, he continued, development in the region is "blooming," and he made mention of now junior Minister of Agriculture Ali Baksh who was the Regional Chairman of the region for a number of years and who he said did "a fantastic job."
"He is the architect of development in Region Two and I am also moving along in that same vein to make sure that our people are properly looked after… and being here [in parliament] is a glorious opportunity to have them represented," he said.
Before his appointment Damon was the Chairman of the Neighbourhood Democratic Council (NDC) in his area for almost ten years and he was also a regional councillor in the region for some 15 years.
The new parliamentarian is one of twelve children he said, and his father and mother ensured that they were all schooled. While most of his siblings are now in the US Damon said he remained in Guyana to continue to fight for the betterment of Guyana. He became involved in politics after "listening to the radio," eventually realizing that things were "getting really tough." He recalled that Baksh in those days would ride his motorcycle around sensitizing people to what was happening in the country, and he visited his home on several occasions and they became very good friends. Damon said he eventually joined the party and also campaigned for them at election time, but it has not always been easy, especially in a village which was dominated by the PNC.
"It was difficult to say who you were, it was difficult to identify yourself but now it is kind a different, although you will still get a lot of threats and so on," he said. "The PPP provided freedom for everybody, the masses, I always say, and I will continue to maintain that the PPP government always looks after the masses of this country and you are seeing it. It is only those who don't want to see it will eventually pretend because they have the affiliation to who they have their affiliation to," an impassioned Damon said. He went on to say that the nation is "feeling growth and seeing development all through the country." In the past, he said, people would complain that meeting with a government minister was difficult, but today "anybody meeting the ministers and they always find time to listen."
"That is our mandate; our mandate is peace, progress and prosperity, that is what we stand for."
And Damon was quite put out by the protestors who heckled President Donald Ramotar when he addressed parliament two weeks ago:
"This really offended, while Comrade Donald was taking his salute there was a lot of people out there calling the President name and all kinds of things. I mean this is atrocious; that should have never happened. I think the police should have kept those people away from there." He said the sound of the protestors was "deafening" adding that they should have shown more respect for the president as regardless of which party they support he is the president.
"I call on those people to stop their gimmick; all they are doing is embarrassing themselves. If there are things they would like to see happen let them mobilize themselves, approach the various agencies and officials and see how they can help them. Our PPP government is not a government that would spite anybody… we are prepared to work with the masses of this country to ensure that our country is developed," he said.
Damon said he is qualified as a specialist in commercial store-keeping and management, and that he studied with the British Tutorial College through correspondence courses and wrote the external examination. At present he owns a general store and is also a rice farmer, and while he is separated from his wife Damon said the union produced three "loving children."
Around the Web