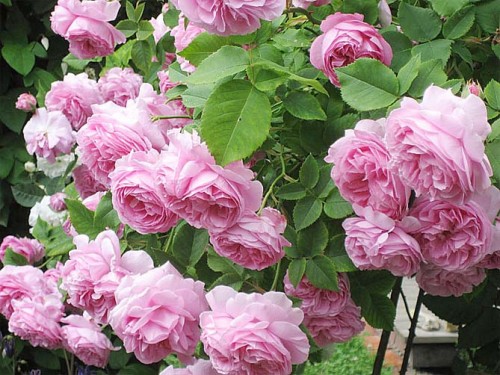 The fragrant scent of roses, is a pleasant reward for any gardener. A symbol of love and friendship, the rose is by far a favourite flower. Rose bushes add beauty to any landscape, and if taken proper care of, will produce several blooms.
One of the most important things is to choose a sunny location to plant your rose bush. At least six hours of direct sunlight is recommended each day in order for your rose bush to thrive.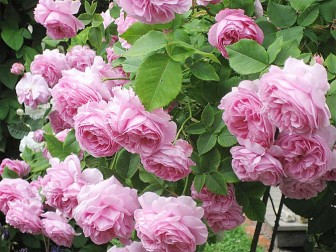 Rose bushes need to be planted in well-drained soil, and watered regularly. Never let the soil around your roses dry out, and be sure that while watering, you saturate the root area of the plant, and not the leaves. Excessively wet leaves encourage fungal diseases.
Buy a spray for your roses even before they are planted. Among the diseases that rose bushes can acquire are powdery mildew, and downy mildew. A wide variety of sprays are available to remedy the disease types.
Rose bushes require attentive pruning. This process helps the plant maintain better circulation, and rids it of dead or useless branches and twigs. An overgrown rose bush, will not offer the same aesthetic benefit as a well-groomed one.
Aphids and beetles will destroy a healthy rose bush. Quick action at the first sighting of these pests, is recommended. Even more ideally, is treating the rose bushes before any insects take up residence. This can be done with store bought insecticides, or homemade remedies like garlic spray.
To make the garlic spray, take one whole garlic bulb and combine it in a blender with two cups of water at high speed until the garlic is finely pureed. Pour it into a storage container and set it aside for a day, then strain out the pulp and mix the liquid into a gallon of water. You will use this to spray the tops and bottoms of leaves thoroughly about once a week and after a rain.
Make time in your schedule each day to do a bit of caring for your rose bush. This way, it doesn't all pile up and become overwhelming.
Never leave your roses without tending for an extended period of time. If you go out of town, enlist the help of a friend or neighbour in the same way you would for a pet. (eHow)