A flowering plant's goal is to set seed. If you repeatedly deadhead – trim off the spent flowers – the plant goes into overdrive, putting out more and more flowers in an effort to reproduce.
Deadhead when a flower starts to brown, wither, shatter or otherwise go downhill.
Deadhead tall flowers that sit atop long, slender stems by cutting the stem at the base of the plant.
Trim bushy plants with many small flowers with handheld grass shears or small hedge clippers. Trim the whole plant at once – even if there are still some nice flowers – rather than trying to tediously trim one flower at a time.
Deadhead other plants by simply snapping or pinching off the flowers with your hand or cut them off with garden shears, a knife or scissors. Treat plants that have dying or ragged foliage by cutting back (shortening) the foliage by one-third to two-thirds. Do this either when the plant has stopped blooming or when it starts to get that overall 'ratty' look. They'll usually send out a new flush of healthy, fresh foliage with flowers.
Plants respond differently to deadheading, depending on climate, variety, rainfall and other variables. Experiment. Take comfort in the fact that in most cases, the worst you can do is give them a bad haircut. It's almost impossible to kill a plant by deadheading. (eHow)
Comments
CARACAS/HOUSTON (Reuters) – Venezuela's unraveling socialist government is increasingly turning to ally Russia for the cash and credit it needs to survive – and offering prized state-owned oil assets in return, sources familiar with the negotiations told Reuters.
By Carl Bildt CHICAGO – We are now in the final days of the industrial age.

During Men's Health Week, the man/woman in the street were asked to speak on their lifestyles and what they do to maintain their health or to encourage their significant others to lead healthy lifestyles.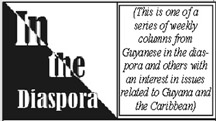 By The Caribbean Voice There are no reliable statistics on the amount of persons engaging in the use of illegal drugs or those described as addicts.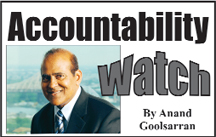 In last week's article, we referred to the two recognized methods of accounting for costs relating to the exploration, development and production of crude oil and natural gas: the "successful efforts" (SE) method and the "full cost" (FC) method.