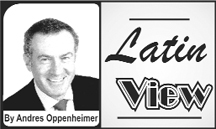 Bad news for Brazil; its magic moment as the world's most promising emerging market in the eyes of international economic elites is waning, and is being replaced by a wave of gloomy forecasts.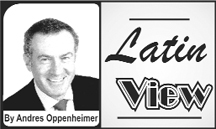 An article in the forthcoming May-June issue of the influential Foreign Affairs magazine entitled 'Bearish on Brazil' is only the latest of several similar stories in recent weeks that portray Brazil as a country that is going nowhere.
The Foreign Affairs story, an excerpt from a book entitled Breakout Nations, by Morgan Stanley investment bank's emerging markets chief Ruchir Sharma, makes an argument we have made many times in this column: Brazil's growth has been too dependent on world prices of its commodity exports, and the country will face serious problems once these prices begin to fall.
That trend has already begun, Sharma says. China, the largest buyer of Brazilian commodities, has announced that its growth rate this year may fall below eight per cent for the first time since 1998.
Few developing nations have grown for several decades based on commodity exports. Those that have grown for more than two decades, like China and India, owe their success to their exports of manufactured goods and services.
While China opened its doors to global trade and focused on investing in roads and bridges, Brazil turned inwards and failed to invest in infrastructure, Sharma says. Not surprisingly, China has grown four times faster than Brazil over the last three decades.
Brazil also errs by maintaining one of the world's most expensive currencies, Sharma argues. That's good for Brazilians who want to buy homes in Miami, but makes Brazilian manufactured goods and services too expensive to export, he adds.
"Brazil must recognize that the era of easy growth in emerging markets and high commodity prices is ending," and must undertake urgent economic reforms, Sharma concludes.
Last month, the Reuters news agency said that President Dilma Rousseff's failure to push ambitious economic reforms has turned Brazil into "an increasingly stagnant place." The economy grew by 2.7 per cent last year, and is expected to grow by an average 3 per cent in coming years.
"Some of the same officials who just six months ago were celebrating Brazil's seemingly unstoppable emergence as an economic power now privately admit they have few good options to meaningfully kick-start activity," Reuters added.
In Latin America, the perception of Brazil as a star economy is changing as well. Former Mexican Foreign Minister Jorge Castañeda wrote recently that, contrary to the conventional wisdom, Mexico is doing better than Brazil on most fronts, including economic growth and homicide rates. The difference is that Brazilians sell themselves better, he said.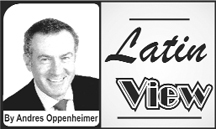 And former Peruvian President Alan Garcia told me in a recent interview that Brazil is "a fatigued giant" that is falling behind. Garcia joked that the BRICS — the bloc of world emerging powers made up of Brazil, Russia, India, China and South Africa — may soon be renamed 'RICS,' an acronym for the same group of countries minus Brazil.
Until recently, Brazil looked unstoppable, among other things because of its success in lifting more than 30 million people from poverty, its discovery of huge oil reserves and its designation to host of the 2014 Soccer World Cup and the 2016 Olympic games.
Brazil made the covers of The Economist, Time magazine and several other international magazines as the world's latest success story. Earlier this year, Brazil's announcement that it has surpassed Great Britain as the world's sixth largest economy prompted a new barrage of upbeat predictions.
My opinion: I share the scepticism about Brazil's immediate future, but I'm optimistic about the country in the long run.
Unlike some of its neighbours, such as Argentina and Venezuela, Brazil thinks long term. It has long invested in key industries, such as bio fuels and aerospace, is taking steps to improve the quality of its education, and has recently launched a programme to send 100,000 college students abroad, most of them to study science and engineering in US universities.
Brazil is not a fatigued giant. It is a temporarily disoriented giant, which is only beginning to realize that it is falling behind. Once it emerges from its current state of confusion and inserts itself more fully in the global economy — like China and India — it will be well poised to rejoin the race with renewed energy.
© The Miami Herald, 2012. istributed by Knight Ridder/Tribune Media Services.
Around the Web