It's very nice of US politicians to express their grief over the death of Cuban dissident leader Oswaldo Payá, but if they really want to honour his memory, they should stop making aggressive statements that play directly into the hands of the Castro brothers' dictatorship.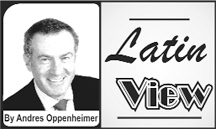 I had the honour of interviewing Payá nearly a dozen times over the past two decades, and as I reread my notes this week following his tragic death in a still mysterious car accident in Cuba, there is one thing that stands out: Payá consistently maintained that Washington's tough talk or actions against Cuba are counter-productive.
Payá, a Cuban Mahatma Gandhi who was a frequent Nobel Peace Prize nominee, advocated non-violent action against Cuba's dictatorship within the country's existing laws. In 2002, he gathered 24,000 signatures within the island asking for a referendum to allow fundamental freedoms. The regime dismissed the petition, but a seed was planted.
In our conversations over the years, Payá said repeatedly that Washington's harsh rhetoric on Cuba helps the Castro regime perpetuate the myth that the United States is preparing to invade the island, and that Miami's Cuban exiles want to evict Cubans from the properties they left behind.
Such fears may sound outdated for most informed people outside Cuba, but are deeply ingrained in an island where there is no free press, and where government propaganda has bombarded the population with that message for five decades, he used to say.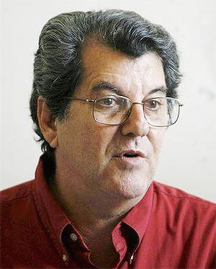 In May, 2004, days after former President George W Bush announced new restrictions on US travel and family remittances to the island, Payá told me — as I reported in The Herald at the time — that the new sanctions were a bad idea.
They were counter-productive, because they shifted the focus of attention away from the confrontation between Cuba's dictatorship and the Cuban people, and into a confrontation between the Cuban regime and the United States, which was exactly what the Castro brothers wanted, he said.
"Now, once again, all of Cuba's media will be flooded with stories about Cuba versus the United States," Payá said.
What should the United States do? I asked him. Payá, who opposed the US embargo on the island, responded that Washington should give peaceful dissidents "political and moral support," but without imposing sanctions on the island.
Referring to the Bush travel and remittances restrictions, he said, "I think that those who brought forward these measures did so for their own reasons, and not looking at Cuba and the peaceful opposition movement."
In October 2007, hours before Bush gave a major speech on Cuba, Payá told me that "Bush, or whoever succeeds him, should draw a line in his rhetoric on Cuba: step up the defence of human rights on one hand, and leave aside statements about new US 'programmes' and 'commissions' for Cuba's transition, which smack of US interventionism."
In January 2008, when I asked him about visits by leaders of Brazil, Mexico and other Latin American countries to Cuba, Payá said that such trips were "palace visits" that — far from helping to accelerate Cuba's transition to democracy — helped strengthen the Cuban regime."
"We are not asking for intervention in Cuba's internal affairs, but we are asking for solidarity with the cause of human rights, of dialogue and of peaceful change in Cuba," he said. By visiting the island and meeting with the regime but not with opposition leaders, visiting leaders "are helping to further harden this regime, and to discourage the Cuban people," he said.
My opinion: Now that Governor Mitt Romney is accusing the Obama administration of being soft on Cuba, and that the Romney campaign is promising to reinstate travel and remittances' restrictions on the island if the presumptive Republican candidate wins the November elections, it's a good time to remember Payá's words.
Toughening up US measures against Cuba at a time when the island's octogenarian military dictators are at the end of their lives would only give them political oxygen to continue playing the David v Goliath game.
If Romney and his followers are really sincere in their desires for a free Cuba — and not just talking tough to win votes at home — they should heed Payá's advice and give moral and political support to Cuba's peaceful opposition, but without getting the United States into the conflict.
© The Miami Herald, 2012. Distributed by Knight Ridder/Tribune Media Services.
Comments
CARACAS/HOUSTON (Reuters) – Venezuela's unraveling socialist government is increasingly turning to ally Russia for the cash and credit it needs to survive – and offering prized state-owned oil assets in return, sources familiar with the negotiations told Reuters.
By Carl Bildt CHICAGO – We are now in the final days of the industrial age.

During Men's Health Week, the man/woman in the street were asked to speak on their lifestyles and what they do to maintain their health or to encourage their significant others to lead healthy lifestyles.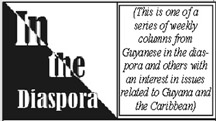 By The Caribbean Voice There are no reliable statistics on the amount of persons engaging in the use of illegal drugs or those described as addicts.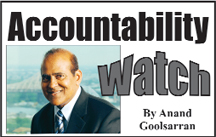 In last week's article, we referred to the two recognized methods of accounting for costs relating to the exploration, development and production of crude oil and natural gas: the "successful efforts" (SE) method and the "full cost" (FC) method.