Rain forests are rich in biodiversity and are home to many different plants and animals as well as indigenous communities. Humans, even those who don't live in the rain forest, rely on it for resources such as building materials (wood and lianas), medicine and fruits.
Rain forests also provide essential environmental services for life on earth; they create soil as well as prevent soil erosion, produce oxygen through photosynthesis, maintain clean water systems, and are a key defence against climate change.


The Iwokrama Rain Forest is 371,000 hectares, located in the heart of Guyana. Our mission is to develop strategies for conservation and sustainable development for local people in Guyana and the world at large. We are involved in timber, tourism and training.  Come and visit us in the rain forest or at http://www .iwokrama.org.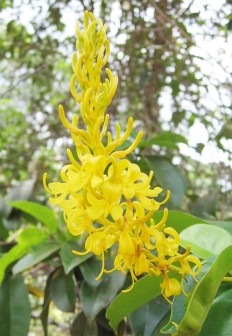 Comments
CARACAS/HOUSTON (Reuters) – Venezuela's unraveling socialist government is increasingly turning to ally Russia for the cash and credit it needs to survive – and offering prized state-owned oil assets in return, sources familiar with the negotiations told Reuters.
By Carl Bildt CHICAGO – We are now in the final days of the industrial age.

During Men's Health Week, the man/woman in the street were asked to speak on their lifestyles and what they do to maintain their health or to encourage their significant others to lead healthy lifestyles.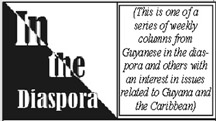 By The Caribbean Voice There are no reliable statistics on the amount of persons engaging in the use of illegal drugs or those described as addicts.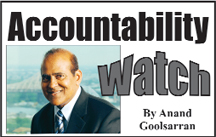 In last week's article, we referred to the two recognized methods of accounting for costs relating to the exploration, development and production of crude oil and natural gas: the "successful efforts" (SE) method and the "full cost" (FC) method.