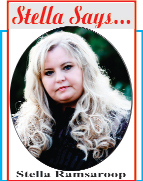 I feel as if I can finally take a deep breath as the War on Women suffered major setbacks this week when voters in the US clearly rejected the strong anti-women undercurrent seen in this election.
This was an important election for women as the situation in the US has been so crazy with some wanting to restrict even birth control. The results of this week's election are a real victory for women.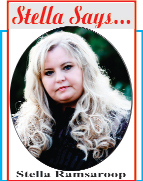 Here are some of the highlights:
The US Senate broke a gender-related record as the 113th Congress will have 20 female senators, the most ever in US history.
Also significant: roughly half the 33 Senate races had a viable female candidate, more than ever before. That's noteworthy because women less often seek out office or have more trouble raising campaign money.
For the first time in history a state will have an all-female delegation. Joining New Hampshire Senate incumbents Jeanne Shaheen (D) and Kelly Ayotte (R) are three newly-elected women: Governor Maggie Hassan (D) and Reps Carol Shea-Porter (D) and Ann McLane Kuster (D)
Every single one of those ridiculous "rape-sayers" were defeated; many by very large margins. Obviously, women do not like old white men trying to control their bodies.
Mazie Hirono will be the first woman to represent Hawaii in the Senate and the first Asian-American woman Senator.
Hawaii also elected Tulsi Gabbard as the first ever practicing Hindu to the US House of Representatives. When she is sworn in this January, she will take her oath of office over a Bhagavad Gita.
Tammy Baldwin will be the first woman to represent Wisconsin and the first openly gay person elected to the Senate.
Grace Meng will be the first Asian-American to represent New York in Congress.
Lois Frankel will be the first woman to represent the 22nd district of Florida where she beat Tea Party extremist Adam Hasner for US House of Representatives.
Tammy Duckworth is the first female combat veteran elected to Congress.
In one of the most contested races in the country, women's health champion Senator Jon Tester came out on top.
Democrat Heidi Heitkamp won North Dakota's Senate seat in a very Republican state that went for Romney by 20 points. She was not expected to stand a chance.
 Tea Party PACs spent nearly US$90 million more than the pro-woman Obama campaign and still lost.
According to CNN's exit polls, 55 per cent of women voted for Obama, while only 44 per cent voted for Mitt Romney. Men preferred Romney by a margin of 52 to 45 per cent, and women made up about 54 per cent of the electorate. In total, the gender gap on Tuesday added up to 18 per cent — a significantly wider margin than the 12-point gender gap in the 2008 election.
What does any of this have to do with the women of Guyana? It seems there is a lot that can be gleaned from the stand the US women took on the issues important to them. Likewise, although 20 per cent representation in the Senate is not even close to what it should be, it is clear that women are ready to take their rightful place in leading the nation.
This willingness to lead and determination to fight for their rights is vital if women ever expect to see the changes necessary to balance decisions made at the top. I am hoping the next election in Guyana will see more women step up to take their rightful place in leading the nation (and to actually lead, not just fall in line with the male-led agenda).
If we are to see more female candidates in the next general elections, right now is the time for Guyana's women leaders to start putting together campaign strategies that include issues that are important to women and for senior female politicians to start grooming young women for national leadership roles.
The women who ran for office in the US did not just wake up one day and decide they would lead a nation. There are several organisations throughout the country that helped them along the way to get the courage to run for office, formulate strong campaigns, raise funds to pay for those campaigns and to – ultimately – find their way to the highest offices in the nation.
One such organisation is EMILY's List. According to its website, "EMILY's List is dedicated to electing pro-choice Democratic women to office. EMILY's List looks for viable political opportunities and recruits strong pro-choice Democratic women candidates to run. We tell our community of members about these women, and ask them to give directly to the campaigns of candidates for House, Senate, and governor."
The description continued, "We provide extensive training for candidates and staff so they can make the most of limited resources and win the toughest races. We conduct in-depth, ongoing research into the minds and moods of women voters, a critical bloc for Democrats whose votes are key to electing more women. Finally, our WOMEN VOTE! project reaches out to women voters in the days and weeks before Election Day with persuasive messages that motivate them to go to the polls and cast their ballots for progressive Democrats — because if there's one thing we've learned, it's When Women Vote, Women Win!"
I am thankful to EMILY's List for all of its hard work in getting so many pro-choice women onto political tickets across the US and helping them in their campaigns. As a women's advocate, I chose to financially support this organisation throughout the past year and the benefits are tangible. The rights of my daughters are in much better hands now because there are women in power who will stand up and fight for them.
Who are the women who will stand up for the daughters of Guyana? There are many who are capable. All that is needed are those who will encourage them to take their place as leaders and then stand behind them while they do their thing. We can do that, Sisters. Yes, we can.
Email:  [email protected]
Around the Web