It is in the very nature of modern, media-centred, politics for secondary issues to become larger than life and overshadow more important agenda items. Too often unforeseen matters erupt and catch the public imagination, acting as magnets for political operatives who are always seeking public attention and – hopefully – acclaim. The Linden issue erupted as if out of the blue and rightly took the centre stage and then one of its less important spinoffs, the quarrel about Minister Rohee's resignation, has been occupying much of the opposition's valuable time. In retrospect, a careful look at the vicissitudes of the political landscape since Linden suggests to me at least three important lessons.
Firstly, it points to the need for us to keep a strong eye on the developments that are taking place within the agreed issues. Secondly, it suggests that in proceeding with our business we need to pay more attention to the desired outcome and less to tradition and processes. Finally, as indicated above, it indicates that care needs to be taken that more important issues are not sidelined in what will be the consistent coming into being of new, more eye-catching, events.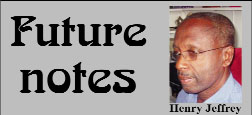 The Linden debacle also gave rise to a programme of action and a commission of enquiry. From my reading, the former, if it is moving at all, is not proceeding at the expected pace and opposition stakeholders have all but given up on anything particularly meaningful resulting from the latter.
For example, the committee to look into the electricity tariffs is now moribund and it is not unreasonable to assume that neither the government nor the Linden interest views its work with any urgency. The committee began with the undoable! It started by requesting the release of all manner of information which would more than likely than not have proven embarrassing to the regime.
Furthermore, this kind of request made it obvious to the regime that an agreed upon report is very likely to radically revise the initial proposal in favour of Linden and thus would suggest that it was at best incompetent in presenting its initial tariff increases or worse still, simply being vindictive to the people of Linden.
Therefore, since an agreed outcome will not favour a regime that must consistently stay in elections mode and since the regime and the Linden operatives recognise that the tariffs cannot simply be reintroduced, the urgency of the matter disappears and it is anyone's guess when the committee will complete its work!
If the various contributions to the press and private rumblings are anything to go by, utterances from the learned members of the commission of inquiry into the disturbance at Linden have left many in the opposition camp quite disillusioned and expecting little.
What is of interest here is that some are now claiming that the composition of the commission, with its preponderance of lawyers, was not very clever, since, by training, lawyers tend towards order and thus the status quo and there is no such thing as "objectivity" outside of one's socialization. From this standpoint, the commission should have also included historians, political scientists, etc, who are more appreciative of the place of and on occasions, the need for disorder to expand our freedoms. What we can learn here is that perhaps our traditional reliance on custom and process when constructing these kinds of arrangements needs to be restricted and more thought given to the outcome we desire.
Finally, I sense that it is now generally agreed that there are many more important things than Minister Rohee's resignation upon which the opposition should be spending its valuable time.
My own list includes the promises to deal with reform of the elections commission; the underfunding and reorganization of the University of Guyana; corruption at NICIL and NCN and in public procurement, land distribution,  etc.;  shared governance; public service relations, wages and pensions; former presidents' remuneration; local government reform; security and police reform; Georgetown and depressed villages; conditions at Linden;  Amerindian lands and LCDS relations; Guysuco and domestic violence. And whatever happened to the comprehensive programme drafted during the International Year for Peoples of African Descent to deal with some burning issues affecting African Guyanese?
It is not inappropriate for parliament to make an effort to uphold its dignity and status and force the regime to pay it better respect.
Rohee appeared a personality against whom good opposition political mileage was possible and the opportunity was too good to miss.  However, we do not have a tradition of people resigning upon confidence motions and the regime indicated quite early that it will not tolerate such a development.
So while it was necessary for the issue to be given some attention if a tradition is to be eventually entrenched, parliament appears to have overreached itself.
Nonetheless, as we set our sights on parliamentary reform, we should note that confidence motions tend to have greater force in parliamentary, not presidential systems of government and Guyana is a semi-presidential system. No-confidence and similar motions have been passed in the United States Congress against government officials without much ado and some believe that they are essentially used to embarrass. Unlike US type presidential systems, in Westminster parliamentary systems the whole executive is usually a physical part of parliament and as such a successful vote of no confidence against one minister can be easily translated into no confidence in the government and if this happens the government is usually expected to resign.
This is one reason why, unlike our situation, a government can only be secure in a Westminster type system if it wins a majority of the seats; is able to form a coalition or has some agreement with other parties to control the majority in parliament.
We are not such a system: the President is not a member of the national assembly and as such the PPP/C can legitimately look to other traditions to support its position.
However, while we are retrospecting on the issue of Minister Rohee and the security sector, in my view the PPP/C missed a glorious political opportunity to improve the nation's security or place APNU at a disadvantage. Security is a major concern of all of us but particularly, if the PPP/C is to be believed, for its constituency.
Since during the last elections APNU made much of its security credentials the PPP/C should have been hyper-cooperating with it in this area. If the result was a failure both parties would have been found wanting but if it worked, the entire nation would have benefitted.
Of course, if it worked some of the PPP/C's core constituency would perhaps have come to recognise that cooperation is the preferred option and perhaps that also is intolerable!
Comments
Since the festival of Christmas commands a pre-eminent position – of observance and celebration – on Guyana's Annual Calendar of National Events, I thought I'd pen a few lines to provoke thought and meditation relevant to the "Real Reason for the Season".

To mark the anniversary of Martin Carter's passing on December 13, 1997, Gemma Robinson looks at Carter's Poems of Succession, published 40 years ago this year.
By Naicelis Rozema-Elkins It is about time, past due in fact, that the problem of sexual assault by teachers in our school system is addressed.

Focus on Guyana's National Budget 2018 represents the twenty-eighth edition of this Ram & McRae annual publication which highlights, reviews and comments on the major issues surrounding and raised in the National Budget.

By Mark Leonard LONDON – Over the last few weeks, media around the world have been saturated with stories about how technology is destroying politics.