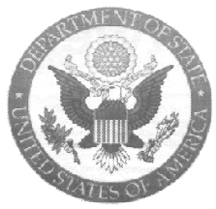 Installment One Hundred Thirty-Four
This Ask the Consul installment addresses frequently asked questions regarding receiving United States Social Security benefits and voting while living abroad.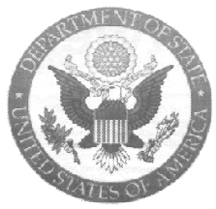 Q: I am a US citizen but I plan to live in Guyana. Can I collect Social Security benefits in Guyana?
Yes! If you are a US citizen, you may receive your Social Security benefits outside the United States as long as you are eligible for them. Medicaid benefits do not apply outside the United States, but if you plan to travel back to the United States for medical care, you should consider applying for Medicaid.
Q: Where can I apply for my Social Security Benefits?
The American Citizen Services unit, located at Window 13 at the US Embassy in Georgetown, Guyana, can assist US citizens and legal permanent residents in applying for a number of US federal benefits, including filing claims for retirement, survivor, or disability benefits from the Social Security Administration, Department of Veteran Affairs, and the Office of Personnel Management (OPM).
Q: What do I need to bring in order to apply for my Social Security benefits?
When visiting the U.S. Embassy to apply for your Social Security benefits, please bring the following:
 A Valid form of Identification (ID)
 Birth Certificate
 Proof of US Citizenship or Legal Permanent Resident Status
 Marriage Certificate (If applicable)
 Social Security Card
– 2 –
Q: This is my first time applying for Social Security benefits, how long will the process take before I start to receive my benefits?
Typically for first time applicants, the process for receiving Social Security Benefits will take at least three to six months. After you complete the Social Security forms at the US Embassy, the Embassy then sends your application to the nearest Social Security Administration office, in Santo Domingo, where your application is reviewed and then sent to the Social Security Administration's Office of International Operations located in the United States.
The Social Security Administration will determine if you are eligible to receive Social Security benefits based on your application. The US Embassy does not determine whether you are eligible for such benefits. For more information visit the Social Security Administration's website http://www.ssa.gov.
Q: The Social Security Administration determined that I was eligible to receive my social security benefits, but how will I receive them in Guyana?
Beginning in February 2013, the Social Security Administration will no longer mail Social Security checks. Instead the Social Security Administration will require US citizens receiving Social Security Benefits to enroll in Direct Deposit.
Direct Deposit is available in Guyana through Republic Bank. You can contact the US Embassy's American Citizen Services Unit at acsgeorge@state.gov or (592) 227-7966 for more information.
Q: I am a US citizen and I want to vote in the next US presidential election, can I vote while I am living in Guyana?
Yes! Most US citizens 18 years or older who reside outside the United States are eligible to vote absentee for candidates for federal offices in US primary and general elections. In addition, some states allow overseas citizens to vote for candidates for state and local offices, as well as for state and local referendums. www.FVAP.gov is the official US Government website for overseas voting information. – 3 –
Q: How do I register to vote, or apply for an absentee ballot?
You may register and request an absentee ballot with a single form: The Federal Post Card Application. This application form is accepted by all States and territories and is postage-paid in the US mail, including the US Embassy's State Department Pouch mail. Hard copies of the form can be obtained from the Embassy or requested directly from the Federal Voting Assistance Program.
An online version of the Voter Registration/Absentee Ballot Request form is also available at http://www.fvap.gov. The online version of the form must be mailed in an envelope with proper postage, or mailed using our prepaid return envelope.
Your Voter Registration/Absentee Ballot Request form must be completed, printed, signed, dated and mailed directly to your local election official.
Q: Can I register or vote in-person at an embassy or consulate?
There are no provisions for in-person voting or on-site registration at US embassies or consulates. US embassy and consular officials can assist US citizens in completing the Voter Registration/Absentee Ballot Request form or other election materials for their state, witness election materials (if required), and provide other absentee voting information.
You may mail election materials from the US Embassy. Remember to make sure that all election material is postmarked.
Q: If I do not maintain a legal residence in the United States, what is my "legal State of residence"?
Your "legal State of residence" for voting purposes is the state or territory where you last resided immediately prior to your departure from the United States. This applies to overseas citizens even though they may not have property or other ties in their last state of residence and return to that state may be uncertain.
When completing block 7 of the Voter Registration/Absentee Ballot Request form, be sure to enter the entire mailing address of your last residence, including rural route and number if applicable. That address determines your proper voting jurisdiction. – 4 –
Some states allow children of US citizens residing overseas who are US citizens but who have never resided in the United States themselves to claim one of their parents' legal states of residence as their own.
***
"Ask the Consul" is a fortnightly column from the US Embassy answering questions about US immigration law and visa issues. If you have a general question about visa policy please email it to us at AskGeorge@state.gov. We select questions every other week and publish the answers in Stabroek News and on our website at http://georgetown. usembassy.gov/ask-the-consul.html. Information about visas and travel can be viewed at http://georgetown.usembassy.gov, http://travel.state.gov, and at http://www.dhs.gov. Applicants are strongly encouraged to prepare their own documents and avoid third-party advice. US Consular rules change frequently and non-US government advisors often provide inadequate or inaccurate information.
Other than the questions we select, we DO NOT respond to questions sent to Ask the Consul. Please contact the visa inquiries unit (email visageorge@state.gov or call 225-7965 between 8 am and 4 pm Monday through Friday) if you have questions about a specific case.
Around the Web