This week we sought the views of Lindeners on the approaching Christmas holidays and their resolutions for 2013.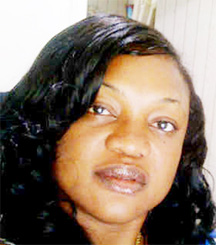 Rushell McIntosh – `My one wish for Christmas is that long lengths of cosmic energy hit Region 10, at acute angles whereby it would bring about a positive change to the lives of Lindeners, but more specifically our young people, because after all they are the future, I pray that more opportunities, jobs and privileges come their way. My only resolution is to be an agent of that change, more like a catalyst to speed up the rate of that reaction (changing). One person at a time, but moreover myself, because as Mahatma Gandhi said, `be the change that you want to see''.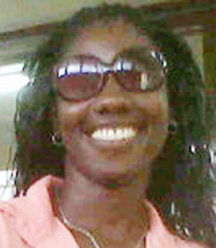 Soma Peter – `Well the season is on us again but the atmosphere around Linden does not or it has not started to give you the real feels. One and two places have started to play Xmas music, putting out Xmas items for sale, and a few decorated offices around. In spite of this I still am not getting the vibes. I would want to feel. As Christmas Day draws nearer things might change, I pray that it does. My resolution for 2013 for my town is to start seeing signs of it rising from the ashes. I hope to see our burnt out history that is the Linmine Secretariat, I hope to see that area cleaned up and the Coat of Arms that is still standing refurbished and remain at that location.'
Darrel Amsterdam- NGO employee –`What can I say about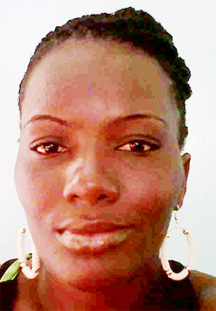 the Christmas atmosphere in Linden other than it's nothing close to what we are accustomed to around this time of year. I am struggling to point to a single thing that might be responsible for this but what I am sure is that the twelve days of Christmas will soon be on us and it will be celebrated in the usual style. Lots of family time and festivities.
As for my resolution for 2013 I hope to see the evidence of economic growth.
LEN (Linden Enterprise Network) should be put into action. Job opportunities to be opened to our young people and the list goes on. There is so much more but I am optimistic of a brighter Linden in 2013.'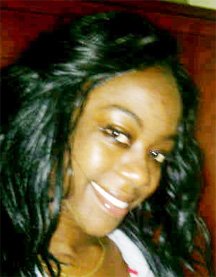 Charish Joseph – teacher: `Christmas Vibes are definitely airborne and people's actions depict that it's contagious. Vendors have displayed their stores in Christmas colours, customers have begun to purchase Christmas stocks (whether or not it's just to avoid the exploitation). So let's bask in the Christmas ambience! I don't plan to take any unresolved issue into the New Year! My class pupils will continue to get more than 100% of me and I'll continue to co-operate with organizations that persistently work towards restoring my community!'
Aurielle Melville:`The mood that I have for Christmas is one of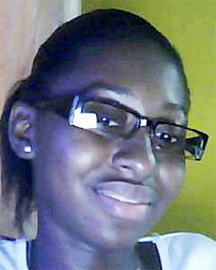 anticipation and excitement. Excited about the overall "Facelift", Linden usually has and its transition from dormancy to an active New Year! My New Year's resolution is to get more spiritually inclined and overcome every challenge that this life throws at me both academically and in the world of work.'
Horace Layne: `As cold as New York is, it doesn't bother me because, I'll be home for Christmas. To chill with family and friends. The thought alone warms my heart. For the New Year, I plan to continue visiting the gym to keep this desired body I've achieved! Don't waste time wishing you had it when you can just go out and get it.'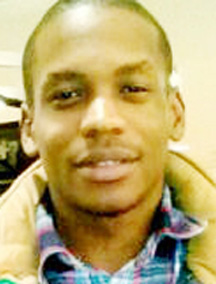 Shalvia Hilliman – `The Christmas mood I have is one that is very optimistic, I foresee something awesome happening, and plan on spending it in the warmth of loved ones. As it relates to my new year's resolution…well, you know..the regular stuff..obtain wealth, land a relationship..and be my absolute best in whatever I do.'
Alicia Martin – Cosmetologist:`This is the season for people in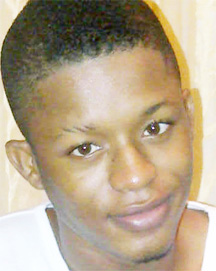 my line of business and around this time things pick up. It's slow right now and I need things to starting moving. Come on Linden people let the money flow, everything is gonna be alright. For 2013 I want big money, no fine change, big money. Continued good health and to be continually surrounded by a loving family.'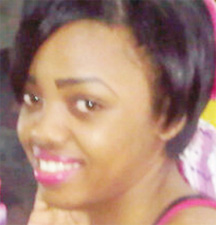 Cheryl Waithe – `The kids are already talking about what their Christmas presents should be and that for me is the essence of the festive season. As adults we look at the economics but Christmas is a time that is dear to the heart of children. So for me the spirit is definitely on and it's going to be all well and good. Linden is on the verge of an economic boom and that is a positive outlook of things. Remember the teacher is usually quiet during the test. We are a brilliant people with leaders with good vision and we'll pass the test with flying colours. In 2013 I pray for the continued covering of my heavenly father over my family, friends and loved ones and not forgetting my beloved country and home town Linden, Guyana.'
 Clair Fraser – Teacher:`This Christmas will be a very special one for me. I am looking to making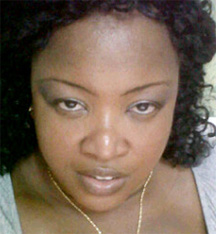 it what God wants it to be and that's not to forget the reason for the season, the birth of our Lord and saviour Jesus Christ.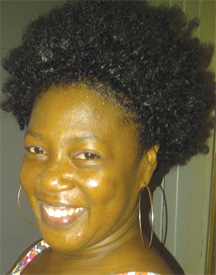 Linden is a town that is very conscious of this principle and despite what the spirit or mood is at the moment it will not lose its value. 2013 is a trial year for my first born having to take the first major examination of his academic career and the part of my resolution that I am willing to share is for him to excel above expectations.'
Comments

Sydicia Sutherland- UG student 'Based on my experience, I can say that I am extremely disappointed with the contracting industry which Guyana has to offer.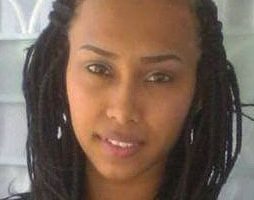 This week we asked the man and woman in the street what they knew and thought about Public Service Announcements.

Desmond Gladstone Desmond Gladstone: `To strengthen the prison system I think they need to take examples from overseas.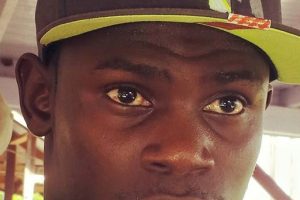 Interviews and photos by Oliceia Tinnie and David Papannah Do you know who your constituency councillor is or who is in charge of your NDC or town council?

This week, we asked the man and woman in the street their views on the jail-break and the fire which occurred last week Sunday at the Camp Street Prison.