Home Affais Minister Clement Rohee is nothing if not the People's Progressive Party's (PPP) lightning rod for controversy. Generally regarded as one of the administration's toughest adherents to an uncompromising party political line Rohee was appointed Foreign Affairs Minister in 1992 on the back of the PPP/C's elections victory and a promise by the late President Cheddi Jagan to curb the excesses of the Ministry.
By 2006, when he was reassigned to the Home Affairs Ministry, Rohee had ended the careers of a number of long-standing foreign service officers by sidelining them and, it was felt, compromised standards at Takuba Lodge by imposing his political will on the foreign ministry.  Under his watch several new Heads of Mission with no experience of the foreign service emerged and to this day these have not been known to contribute in any meaningful way to the development of the country's foreign policy. By and large Rohee's departure brought a sigh of relief from the few professional officers who remained at Takuba Lodge by the time he became Home Affairs Minister.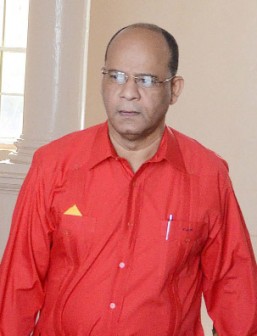 Such hopes as the administration may have had that Mr. Rohee might be a better "Home" minister have been dashed by the spate of law and order issues that have arisen under his watch. Death squads, Roger Khan and corruption in the Guyana Police Force may not have originated under his watch but, certainly, Rohee has presided over a Police Force that has come to be the centre of public attention in ways that it might have wanted to avoid while the minister himself has appeared to be running fast to stand still.
Under Rohee's watch the image of the Force has been even further eroded on account of public claims of incompetent policing, loss of confidence among the citizens and involvement in various forms of corruption including bribe-taking, serving as enforcers for criminal enterprises and being involved in drug rings. Prior to being appointed to act as Police Commissioner in 2006, the controversial Commissioner Henry Greene had his US visa retired following accusations that he had benefited from drug deals.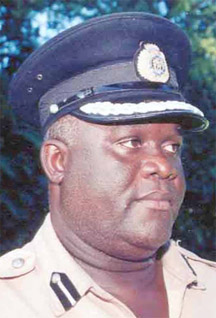 Rohee has had no choice but to soldier on with a discredited Police Force that has not delivered the results that he would have wanted and if the Henry Greene saga has proven to be more inconvenient than embarrassing Rohee, arguably, has every reason to lose his 'cool' at this stage.
It appears that that is exactly what might have happened. Just weeks after a public spat with David Ramnarine, an Assistant Commissioner of Police who is believed to be a prospect to become Commissioner, Rohee made public his intention to "kick ass," a remark widely believed to be directed at the Police Force. Probably no less significant was the implied announcement that the five years of the Ramotar administration would mark the final chapter in his political career. If that is true who can blame Mr. Rohee for being keen to demonstrate that he can, after all, make a positive impact during his tenure as Home Affairs Minister.
Around the Web