Minister of Agriculture Dr Leslie Ramsammy yesterday handed over $1.5 million worth in agro-processing equipment to women's groups of beekeepers so that they can enhance their production to meet larger orders, when he attended the first beekeeping workshop for 2012.
According to a press release from the Guyana Mangrove Restoration Project, women's groups in Cove and John, Mahaicony, Trafalgar and Wellington Park were among other community groups targeted by a pilot project which started last year, aimed at developing expert beekeepers.
The Mangrove Apiculture Project is a spin off of the Guyana Mangrove Restoration Project, where honey is harvested from bees which inhabit the mangrove areas.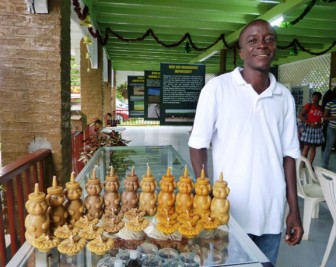 The beekeepers were provided with beekeeping suits, smokers, hives and bottling and packaging for their honey, the release said.
The mangrove honey producers formed themselves into agro-processing units in order to supply the mangrove visitors' centre. They applauded the generous support from Digicel and CGX; these companies ordered hundreds of baskets of their products which were attractively packaged by the women for the Christmas holidays and they earned over $2 million in sales.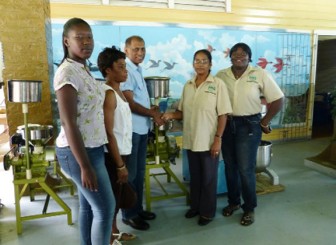 One component of the beekeeping training dealt with value-added products such as beeswax candles.
Proving the value of the training, one outstanding participant Devon Gilhead of Ithaca, Berbice exceeded the wildest expectations, the release said, as he now produces 100% beeswax candles in various designs.
The candles are all handmade and environmentally friendly as they do not emit polluting smoke like paraffin candles.
Minister Ramsammy said the government is committed to supporting the groups after the mangrove project comes to an end in 2013.
Around the Web