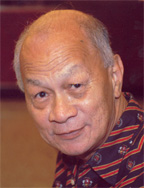 Guyanese social history icon and culture enthusiast Godfrey Chin has passed away. He was 74.
Chin was found this morning lifeless on the floor of his Kitty residence.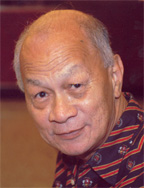 Godfrey Chin
The divorced father of three sons–two of whom live in the US, while the third is serving in Afghanistan–was said to be suffering from the flu last week. A relative said he last spoke to him on Saturday.
Chin lived some 27 years in the US and remigrated here two years ago.
He was the author of the very popular Nostalgia series in various media, as well as a book– Godfrey's Nostalgias-Golden Memories of Guyana 1940-1980–and a pictorial enthusiast. Chin had hosted pictorial exhibitions at various venues across North America, including Vancouver in Canada and in the US in Washington DC, Brooklyn, Manhattan, Fort Lauderdale, Miami, Orlando and in Guyana. He was in the midst of planning an exhibition.
Below is his account of life on the street where he lived.
"At eight years of age, our family moved to 337 Murray St around 1945 – the northern side next to the corner tower house at Cummings St, where Henry Gomes, the chief pressman of Argosy lived with his huge family. He brought home every major magazine from Life to Man'sWorld, and my exposure to reading and literature began. His house was a virtual library, a treasury from which life's nuggets were mined.
When that family moved around 1950, and the DaCambras from New Amsterdam took their place, my exposure to the arts – drawing, etc, expanded, as Hilary, their second son, was an accomplished artist, and we challenged and encouraged each other continuously in this field.
"Opposite, Chuck-A-Sang's Parlour and Grocery enabled this cookshop-fly to learn entrepreneurship, as I volunteered to help in their business – brewing mauby daily – ordering and packing bread, cakes and pastry. At 14, my investment in reselling comic books was encouraged, as were my DJ services – playing '78s on the juke box in the evening for the customers' entertainment.
"Behind the shop the Chuck-A-Sangs reared pigeons and poultry, and so I was introduced to husbandry. A stage was built behind the coops – weightlifting/bodybuilding was introduced with a team of the neighbourhood waifs vying individually, in fierce competition in any activity that instigated betting, to augment meagre pocket money and earnings. The clashes included dominoes, trup, poker, brag for money, bicycle and foot races. The gamesmanship taught were early lessons in my teenage years among bigger bullies and fanatic ball buridees, all enhancing and expanding my teen years..
"Many mornings we rode at dawn to the Camp St Sea Wall for a game of football – had a swim if the tide was in – and returned home in time for school and work. Murray St was our Hell's Kitchen. A motley crew that called each other by false names, which reflected our character, race, idiosyncrasies and disabilities, all taken in good stride, with fistic fights every so often. Life's lessons teaching street smarts, that in later years made us 'icons' in our respective fields and professions.
"In 1953, the elder ruffians left to seek work on the cattle ranches in Rupununi – without success – and actually walked back, discarding all their personal belongings to survive the hazards of the cattle trail. Of course my eagerness to leave school for this adventure was unacceptable to my parents, and I was so relieved at their safe return, with barely their shirts on their backs.
"The neighbourhood was an orchard – profuse huge mango trees next door – that seemed to bear perennially, and I had a better pelt than Charlie Stayers. The Houstons opposite, had 2 sapodilla trees and it was regular competition between me, the yawarries, bats, birds and other two-footed denizens who trespassed into my territory. The Taitts in the next block had also several sapodilla and mango trees, and it took a good half hour to harvest your daily 6 o'clock fruit breakfast, which included also dungs, papaws, tamarind, golden and star apple.Under the huge fruit trees the yards were bare – grass na grow, swept dutch clean daily – and so cricket bat and ball were our Test match clashes, preparing us for national games by the time we reached long pants. Wood gun and slingshots were our AK47s, while ya can buy a cigarette for a cent, and learn to smoke playing 'big man.'
"Every father in the neighbourhood was an artisan, hustling a living to feed their nuff picknies. A variety of trades that familiarized us with shoemaking – stuffing fibre mattresses, bicycle repair, building bird cages. At East St corner, DaSilva's Confectionery taught us to make 'sweetie,' as we volunteered to wrap the sour stick, peppermint, butterscotch and nuttin. We even learnt sleight of hand for pocket rewards to sell for matinee bills.
"At the print shop around the corner on East St we could learn printing and book-binding, while at Sixth St corner, the Smalls family fascinated us with their debut garden golf. Bottom house table tennis was available and the seasonal Easter kite making and Christmas tree preparation was a learning experience for us promising tradesmen, if we were so hell bent. Career choices were so straightfoward then, as your parents often admonished: "Study your school books, learn a trade or you go to jail." Mine were convinced I was going to drive a donkey cart for a living.
"Musical talent was encouraged. The Rogers family around the corner on Fourth St set the standard, and obliquely opposite a future musical icon Ray Luck and sister Beverly, were practising daily their piano scales. Steel band jamming was available at Quo Vadis and Marabunta's panyard by Bourda Green, with the annual Christmas costume tramp a neighbourhood collaboration, to match any Brazilian samba school.
Typing and shorthand was taught by AE 'Cowie' Luck opposite on Cummings St and our neighbourhood sports heroes, Stanley Moore and his son Maurice – national sports stars in football and table tennis, lived two buildings down on Cummings St. Of course the network of alleys, open palings and broken fences made the entire neighbourhood our own personal domain and playground
"East St was a flowing canal ideal for swimming, boating and fishing, and I was the 'champion duck and drake.' Alya remember that… A flat stone skimmed across the water for the most bounces. Other times, waist deep in the canal, we shied for fish.
For movie escapism there was the Empire pit on Middle St. Man, even PHG was 2 blocks away for emergencies such as broken limbs, nail stick, cuts and bruises.
"Of course nuff boy children to play with, but also nuff girls to shark, court and puppy love. A harem of innocence, as from age 9 you were taught practical lessons in understanding the opposite sex. The Davilars in our duplex next door had six daring, darling, dougla daughters – and it was a continuous baptism, as the girls would outgrow you, in boyhood retarded adolescence. Girls always outgrew their training bra before we could fill our first bif! Unless this was a Chinese handicap.
"Bastiani Funeral Parlour was at Albert and Fifth St, if anyone kicked the bucket. There was the Mystic Friendly Burial Society at the nearby Lodge, to encourage saving, while Zam DeAbreu's father was a moneylender for short term loans. Tarrant Glasgow, national cycle champion would lime with us, and corner sprints, upright-bicycle races for weekpay stakes, would end in severe brawls, when he was often 'pocketed' in planned stings. Nuff fight with bottle and stones. Ya think it easy.
"We also had our own obeah card reader in the neighbourhood – off limits high zinc fence with nuff traffic after the 6 o'clock bee at dusk.
"Our teenage challenge was thus to 'dress to impress,' learn to dance soor like a kissadee lest cat eat your dinner. Your first long pants was a sweepstakes winner; your first bicycle meant you can join the ticker parade on the sea wall Sunday afternoon. Lottery was introduced in Guyana in 1981.
"The devil took the hindmost. The girls were your buddy friends' sisters, so we had to be respectful, know our place, or house visits, comic book loans would be verboten. In later years of adolescence we would select our favourites and graduation to proms, parties, socials would be not the battle of the sexes, but brothers, sisters, kissing cousins-camaraderie that made our puberty a delightful experience, preparing us for adult and parenthood.
"In our neighbourhood each of us in this challenging environment was a small acorn, which grew into a huge oak tree – our branches making waves – providing comfort and shade in the enclaves where we live today.
"In reflecting on the streets where many of my friends lived yesteryear I rejoice in the conviction that their neighbourhood was similar to mine. Ken Corsbie was a corner away on East St; Vibert Cambridge First St, Alberttown; Tony Phillips on Duke St, Kingston; Malcolm Hall on Louisa Row; Wesley Kirton on Pere St, Kitty; Ray Seales on Robb St; Arthur Veerasammy on Carmichael St; Claire Patterson on Hadfield St, Lodge; Aileen Morgan on New Market St; Tangerine Clark on Princes St, Lodge; Chico Khan and Slingshot Drepaul in William St, Kitty. Hell – look how far we come."
Around the Web