A 35-year old minibus driver died early yesterday morning after his minibus crashed into a truck which was parked on the Stanleytown West Bank Demerara public road.
Dead is Teddy Persaud called 'Bow Foot' of Lot 490 Goed Intent West Bank Demerara. The father of two was returning home when the accident occurred shortly after 1.30 am. He reportedly succumbed to his injuries while being transported to the West Demerara Hospital.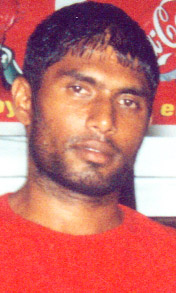 Reports are that Persaud was driving his minibus, BMM 6776 in a westerly direction along the Stanleytown public road when he crashed into the truck, GJJ 5772 which was parked in the opposite lane.
When Stabroek News visited the location where the incident occurred, some of the residents recounted that they were awakened by the sound of an impact during the early hours of the morning.  "I jump out my sleep after I hear a loud bang; when I run outside a set of people done deh on de scene," a Stanleytown resident said. According to the residents, Persaud was pinned to the driver's seat of the minibus and releasing him from the vehicle was not an easy task. This newspaper was told that he was transported to the hospital by a car which was passing at the time of the accident. He was pronounced dead on arrival.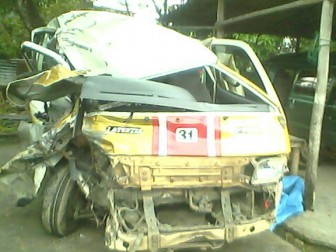 Yubrajie Persaud, mother of the dead man said that her only son was returning home from Georgetown after he had finished work. She said that he had been a minibus driver for the past eight years and that this had enabled him to take care of his two children.
She recalled that around 2 am, she received a call saying that her son had been involved in an accident, but by the time she reached the West Demerara Hospital he had already died.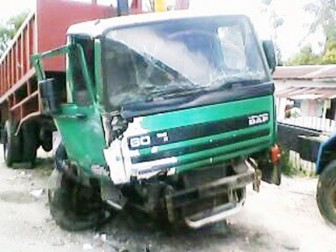 Persaud recalled that she had lost another son about four years ago to poisoning. "It ain't easy fuh meh right now… I lose one son before and now I lose he… he was meh only son I had left… but now he gone from meh," she lamented.
Grieving family members gathered at the home yesterday.
They said that Persaud had been a very friendly and caring person, and that he had never been involved in any road accident before. He was, they insisted, a very careful and cautious driver.  "When he bus does go on the park people use to like catch it because they know he does tek he time on de road," one relative said.
Persaud leaves to mourn his two children, other relatives and friends.
Around the Web