A dredge owner is missing and feared drowned after the boat he and two others were travelling in along the Mazaruni River yesterday capsized near a waterfall.
Up to late yesterday afternoon, a search team was still combing the rough waters in the vicinity of Isseneru Village, Region Seven for Martin Thompson, 34, of 1856 Nutmeg Street, North Ruimveldt.
The man's worried sister Michelle related to his newspaper by telephone that some time earlier in the day another brother who operates a dredge at Apaikwa Landing where Thompson also had his operation called and informed them about what transpired.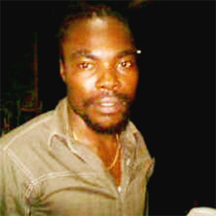 She said details of what actually occurred were sketchy. She said it was related to her that Thompson and two others were travelling to Apaikwa Landing when the mishap occurred. The woman said the men encountered rough waters in the vicinity of a waterfall resulting in boat capsizing.
According to Michelle, the father of three knows to swim and opined that the water may have been too rough for him.
She said that the brother later related to her that persons dived near the waterfall in search for the man but were unsuccessful.
Around the Web