Police yesterday issued a wanted bulletin for Shawn Rodney, more than a month after he allegedly brutally murdered his wife at Blankenburg, West Coast Demerara, before fleeing to neighbouring Suriname.
Rodney, 36, is believed to have killed his wife, Rushelle Rodney, 32, who was found on January 17 with multiple stab wounds about her body. One of her two children made the shocking discovery around midday at their Blankenburg home. A post-mortem confirmed that she died of stab wounds and a slit throat.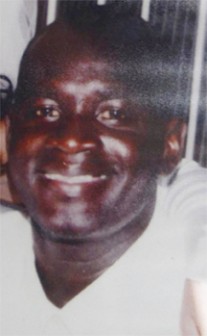 Witnesses said that Rushelle Rodney locked her husband out their house during an argument. She eventually let him back in and it is believed that once inside, he attacked her with several knives. Three blood stained knives were found in the kitchen where the woman was later found.
The man made his escape in vehicle PNN 9420 with a six-year-old boy. The child arrived safely at the home of relatives about three hours later. The vehicle was later found abandoned on the public road at Carlton Hall, Mahaicony, on the East Coast of Demerara.
A relative had related to this newspaper that Rodney called his wife's father and confessed to killing his wife and revealed that he was in Suriname. Local police were expected to send the particulars to their counterparts in the neighbouring territory but it is unclear is this has yet been done.
Shawn Rodney is of African descent, is dark in complexion and medium built, police said. His last known addresses are Lot 72 Boodhoo Housing Scheme, Blankenburg, West Coast Demerara and Golden Grove Housing Scheme, East Coast Demerara.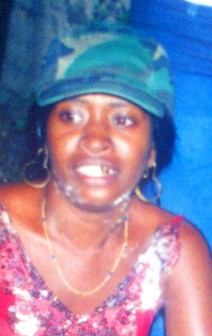 Anyone with information that may lead to the arrest of Rodney is asked to contact the police on telephone numbers 268-2343, 225-2227, 226-1326, 268-2298, 225-6411, or 911 or at the nearest police station. All information will be treated with strict confidence, police said.
Around the Web