With more than an estimated US$100 million flowing into Guyana annually from the Diaspora, former Finance Minister Carl Greenidge is suggesting that some financial institutions geared towards Small and Medium Enterprises (SMEs) consider using remittances as guarantees for loans.
This, he told a business breakfast held at the Pegasus on Monday in honour of the late Winston Murray, is already done in other developing countries.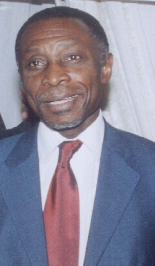 Greenidge's proposal was presented in a paper, entitled 'Prospects for Business in Guyana,' where he noted that that remittance flows to Guyana are high and have been officially estimated at over US$100 million per annum. "However, the cost of sending money to Guyana is among the highest and the largely uncompetitive, inadequate regulatory and public policy framework and a limited enabling environment reduce the benefit flows," he said.
"Only one of the more than ten financial institutions offered any financial product to remitters or beneficiaries geared towards savings or investments and no financial institution in Guyana engaged in money transfer services, offered direct deposits with a debit card, programmed savings products, or credit products linked to housing credit," he said.
"None of the financial institutions allows for use of remittances as a loan guarantee," he said, adding that one recent study has recommended that the state permit institutions such as the Institute of Private Enterprise Development (IPED) to offer not only an attractively priced remittance transfer service, but also an investment product for an enterprising activity. "In this way, the system would provide a means for capturing a phenomenon already vibrant elsewhere in developing countries," Greenidge said.
Further, he said that work on financing instruments for firms without physical collateral and on valuing intellectual assets for the purposes of lending, is needed. "In this regard, best practices from other parts of the world should also be explored," he said.
He stated that at the same time, a programme of training should also be developed to inform SMEs on mechanisms and options for financing their businesses through equity rather than debt in the medium term.
Greenidge said that as more and more Guyanese live abroad and remittances are channeled back to the country, the volume of transactions has been increasingly related to land, real estate, and specifically the housing market.
"However, inefficiencies, leakages, and corruption are becoming more pronounced and stifle the financial system and economic growth in general. As a result, savings placed in any type of property and wealth become more illiquid and there are larger disparities between those who have and those who do not have," he posited.
Greenidge believes that as Guyana witnesses what he describes as widening income disparities among its citizens, there have been calls for the government to fashion a poverty alleviation programme. "However, with the emergence of a new underclass which appears to (be) politically if not racially distinct, some more drastic programmes may be needed," he said.
The former minister added that given the very sensitive nature of the problem, "consideration may need to be given to something more fundamental involving the trade union movement and the private sector. A social compact with such partners may prove to be politically more effective than a government programme."
Murray, a former Minister of Trade in the PNC administration, died in November 2010 after a brief illness. Up to that time, he was the PNCR's front man on economic and financial issues and the Shadow Minister of Finance. Greenidge and Murray became acquainted with each other as the two worked under the PNC government. Greenidge was Chief Planning Officer in the State Planning Secretariat while Murray served as Deputy Secretary to the Treasury in the Ministry of Finance. Murray later became Minister of Trade while Greenidge went on to serve as Minister of Finance.
Around the Web