A 14-year-old Charlestown Secondary School student has disappeared after running an errand for her mother, who fears someone has kidnapped her.
Dacia Richards, of Lot 32 Princes Street, Werk-en-Rust, failed to return home on Wednesday, after going to the Georgetown Public Hospital to arrange a date for her mother to visit the clinic.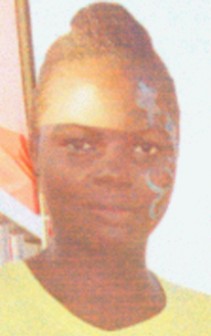 "I don't know wah happening to my baby… I think somebody tek she. She don't have any reason to run away. I don't beat she, she don't give cause to get licks. I love she, she is tell me everything. This is not Dacia. Somebody tek meh child. I just want she back," a distressed Ann Hunt told Stabroek News.
According to the weeping woman, the child left home around 10:30am but never returned. "I sit down at home and I see 12 o'clock pass, 1 o'clock pass, 2 o'clock pass and no Dacia," the woman said, before breaking down. She added that she frequently asks her daughter to make such trips for her as she is unwell and recently had an operation.
"My foot, I can barely walk on it but I does work hard, hard to mind these girls… I love my children," she said, pointing to her other two daughters who were also in a devastated state.
The woman stated that a friend, who works at the hospital, confirmed that the child was there and left sometime around midday through the East Street exit. Hunt said she has since reported the matter to the police and was told that they would "check it out."
Hunt noted that this is the first such instance she has experienced with Dacia, whom she described as a disciplined child. She said her daughter would have no reason to leave her home.
Around the Web