Although the rice industry has gotten off to a bad start this year with many farmers losing their crops to flooding, President of the Rice Producers' Association (RPA), Leekha Rambrich said it achieved its target last year.
He told Stabroek News in an interview that the industry had done "really well," yielding over four million bags of paddy from a total of 72,000 hectares or 180,000 acres of rice. Farmers also received up to $70,000 per tonne for rice for the last crop.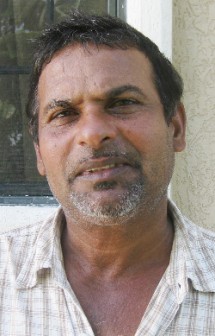 According to him while flooding did not have much impact on the crops last year there were "minor hiccups" and farmers suffered minimal losses to "red rice, which caused the yield to be decreased." Over 19,000 acres of rice was under threat from flooding for this crop, but Rambrich promised that the "RPA would continue to monitor on the ground to ensure that nothing drastic happens."
He said too, "we would always be there to report and take action and we're hoping to overcome the early disaster so that this crop would be a success."
Another setback for the farmers last year too was "scooner grass also known as monkey tail taking over the rice and farmers were advised to spray with Nominee, a new type of drug that has brought some relief."
Rambrich told this newspaper that government continues to ensure that farmers get the most out of their crops and "recently came up with two new variety lines; GRDB 11 and GRDB 12". He described the new lines as "good plant types" which are "high-yielding, long grain varieties".
Government was awarded a contract to supply 50,000 tonnes of paddy to Venezuela and 20,000 tonnes of rice. "To date, farmers have exported the amount of paddy needed along with 10,000 tonnes of rice."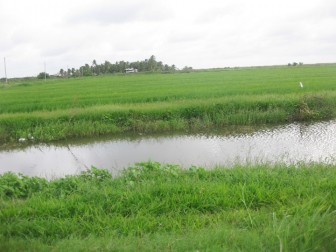 The other 10,000 tonnes is currently being processed at the mills and is expected to be completed for this crop.
He encouraged more farmers to make use of the opportunity to export as it is lucrative and that the required quality of rice or paddy "is nothing significant and is nothing difficult to achieve."
Lamenting that farmers have started off this crop by suffering major losses owing to floodwater, Rambrich said last year the industry "did not have too many challenges…  it was a good year for farmers."
Speaking specifically about Berbice, the RPA president said 52,000 acres of rice are being cultivated in Region Six and that figure is expected to be increased by 3,000 acres more.
He said too that farmers have recently started to "open old co-op land that has been abandoned in the 52/74 area for over 35 years" with over $30 million investment in one crop.
In the West Berbice area about 65,000 out of 90,000 acres of rice land available are under cultivation.
Around the Web