One person from the Moruca River boat sinking tragedy was found alive today and a search and rescue team has been deployed to Tiger Beach, an area off of the Pomeroon, because of reports of a sighting there.
The man found has been positively identified as 24-year-old Elbert Jack Jr.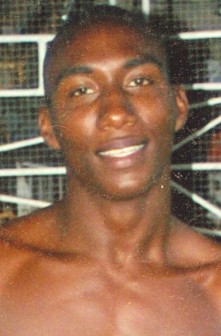 His father, Elbert Jack, Snr, confirmed to Stabroek News that his son was found and he is currently being treated at the Mabaruma hospital after which he will be flown to Georgetown to be reunited with his family. Because of his emotional state he was unable to give details pertaining to how his son was found.
His affirmations were echoed by Minister of Transport Robeson Benn who speaking at a press briefing at the Maritime Administration Department (MARAD said the Guyana Defence Force Bell 206 chopper has been deployed to an area called Tiger Beach where there were reports of a sighting of a person. Benn also informed that Guyana's fishermen were told of the tragedy and should be on watch for any sightings of the missing.
On Wednesday night four men, John Vansluytman, Julian Garraway Charles Fredericks and Jack went missing after their vessel the MV Crissan-V sank in the vicinity of Moruca River mouth. The ship was at the time used as a tug to tow a pontoon with land dredging mining equipment into the interior. It developed a leak which subsequently got worse after the pump used to empty the water stopped working. It was as the men were attempting to cross over to the pontoon to check for another pump that the vessels collided causing the men to be thrown overboard. Five of the nine were rescued as they had managed to make it aboard the pontoon and waited help. The search is currently on for the three others.
Around the Web