The Guyana Power and Light Inc (GPL) would need an additional US$35 million to address growing technical losses as more power is lost in the delivery to the consumer in the lower voltage network.
Though primary losses will be addressed by the new US$40 million Chinese project, CEO of the power company Bharat Dindyal said in an interview with this newspaper last week that the company is likely to apply to the Public Utilities Commission (PUC) for an increase in tariffs since the pressures from rising fuel costs are too much and the subsidy from the government is not as much for the company as it is for the consumer.
"We have a licence mechanism that allows us to recover the higher cost of fuel. In our tariff setting mechanism there is a fuel surcharge provision and as fuel increases above three per cent we could apply for a fuel surcharge. Now the mechanism allows us to do this on a quarterly basis. There is a formula that we apply and we could submit that to the PUC and they would confirm the accuracy of the calculation and then they would have to approve it," he said.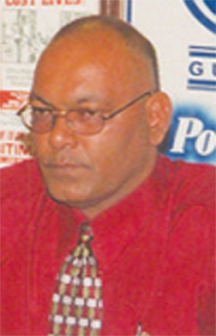 "In 2011 we budgeted $16.4 billion for fuel. We spent in reality about $23.4 billion. We spent about US$7 million more on fuel and we should have gone to the PUC to reclaim that money every quarter in increments," he said.
He said that in December 2011, the government paid over a subsidy of $1.5 billion, which had been included in the supplementary financial paper. "But we spent almost $7 billion more in fuel than we had budgeted," he said. "We always say that the amounts which are coming over as subsidy do not subsidise us, they subsidise the consumer. They should have been paying for that increase in fuel costs," he said.
He said that in 2012 the company is faced with an $11 billion financing shortfall and it includes $5.6 billion in operating costs and the rest of it in capital works.
He said the company has submitted its interim returns certificate to the PUC and after the company's accounts would have been audited, the company would then submit its final returns certificate to the regulatory body. "Based on the interim returns certificate, we have the ability to apply for a tariff increase of just over 19 per cent. But government is cognizant and GPL is also cognizant of the correlation between higher tariffs and losses. As tariffs go up we experience higher losses because people tend to steal electricity. How this is dealt with it is now up to the shareholder to decide what measures it would employ, whether it would agree to some tariff increase and some subventions, or whether they go entirely for subventions, or whether they would ask us to defer the capital projects, whether they would provide a loan to finance those projects. We don't know what would be the outcome," he said.
Losses
Dindyal said the company's losses stood in the neighbourhood of 31 per cent at the end of 2011. He said that this has not changed from the end of 2010.
"We have made quite some progress in reducing non-technical losses over the past five years," he said. "But on the technical side we are seeing a dramatic increase in the demand for power and because there have not been any major investments on the network side, we are seeing a dramatic increase in technical losses," he said.
He said at the end of 2005 technical losses were calculated at 11.4 percent. "At the end of 2010, it was recalculated at 14 per cent. Our estimate is that at the end of last year it would have increased further to 14.5 per cent and that this year it would rise further to 14.8 per cent," Dindyal said.
He said the current interventions under the infrastructure development programme, which is called the Chinese project, where the company is building new transmission lines and new substations will address one category of the technical losses, that is to say the primary losses. "…We are attending to those losses in the distribution network. The highest technical losses are in the low voltage network, where consumers are connected – the 120 volt and 240 volt network – that is where we have the highest losses and we are not doing anything in that respect from the US$40 million Chinese project," he said.
According to Dindyal, the 2005 analysis showed that the primary distribution losses amounted to two per cent while the low voltage losses amounted to six per cent. "To attend to those low voltage losses which would have grown much more we estimate we would need an injection of about US$35 million to upgrade those low voltage lines. That is something we could only undertake to do incrementally based on internal debt flows. It is included in our development plan but it is quite substantial. So we are undertaking to it bit by bit, year by year over an extended period," he said.
Dindyal said too that the company has received a US$5 million loan for technical loss reduction and the money will be used to deal with technical loss reduction in a very disciplined way.
Around the Web