He was speaking at Babu John, Port Mourant yesterday on the occasion of the 15th death anniversary of Dr Jagan.
"Comrade Cheddi wrote and spoke of many of the developments that are taking place today and, he predicted many of them. He was able to do that because he took a scientific view of politics and developments generally," President Ramotar told the gathering.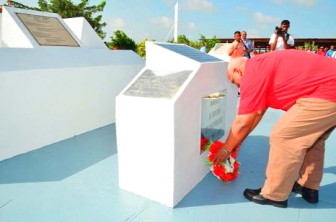 Addressing the gathering on a platform obliquely opposite the late President's cremation site, at Port Mourant, President Ramotar said that the same type of criticisms that Dr Jagan faced over the establishment of the University of Guyana, the Bank of Guyana, Black Bush Polder and the conversion of the National Park were being trained at  the government's One Laptop Per Family programme, the Amaila Falls Hydropower Project, the Cheddi Jagan Airport expansion and ethanol project among others.
"Our detractors do not want to have any kind of development in this country because they are working on the philosophy that if things are bad for our country it would be better for them.
But let me give them the message from this forum, from the site where we cremated Cheddi Jagan, that that will never ever happen in our country," President Ramotar declared.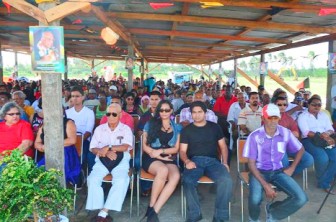 Reference, GINA said, was also made to the "dictatorial" outlook by the opposition parties in the tenth Parliament, using their one-seat majority to stymie the development process  which President Ramotar said was reminiscent of the opposition against Dr. Jagan in 1964.
"Comrades these are signs, these are danger signs that we must observe… the leopard has not lost its spots," Ramotar added.
President Ramotar added that were Dr Jagan alive he would have been proud of the policies and programmes of the current government. Ramotar cited universal access to secondary education, a modern health sector, cheap energy and an oil producing and information technology driven economy.
Dr. Jagan passed away on March 6, 1997.
Around the Web