After an eight-hour search, the NYPD has canceled a New York State Amber Alert after police found a mother who snatched her non-custodial baby from Queens General Hospital, Fox News says.
The woman, identified as Leila Rajnarine, 40, does not have legal custody of the baby, the NYPD said.
Rajnarine accompanied her 8-month-old daughter and the girl's foster mother to the hospital's pediatric centre for a medical checkup, police said.
During the checkup, the foster mother and doctor were speaking in another room when the Rajnarine took off with the infant, identified as Nevita Jagdeo, Fox News reported today.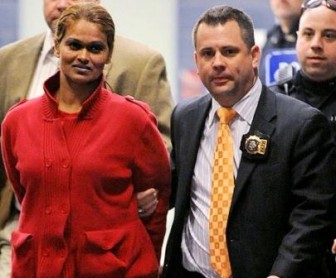 The report said that during an extensive search of the area, officers saw a woman fitting the description of the suspect sitting in the back of a livery cab near 133 Street and 101 Avenue, the NYPD said. The officers pulled over the cab and confirmed that both Rajnarine and Jagdeo were inside.
The cops took the woman into custody and took Jagdeo to the hospital, where she was listed in stable condition, police said.
Around the Web