(Jamaica Observer) Embattled former premier of the Turks and Caicos Islands Michael Misick yesterday announced he had gone into hiding and had sought asylum from criminal prosecution by Britain in an unnamed country.
Misick issued a press release within hours of news breaking internationally that Interpol wanted to arrest him in connection with allegations of government corruption in the UK territory.
"My fellow Turks and Caicos Islanders, I address you today, March 19, 2012, with a heavy heart as I have been left with no other choice than to seek political asylum in a third country other than my beloved Turks and Caicos Islands," read the release.
Neglecting to name the country where he had sought asylum, Misick denied that he was on the lam and said he was, instead, being targeted unfairly by the UK Government.
He added that his family had also become targets, as had former Cabinet ministers and their families and developers who supported his Progressive National Party during his tenure as premier.
"Let's be clear. I am not a fugitive, and will never be a fugitive. I have applied for political asylum from another country and I am merely seeking protection from political persecution," he said.
"I will continue to bring challenges to clear my name and that of my government and colleagues. I dream to return to my homeland as an independent, victorious, proud, and free nation."
The former leader also elaborated on his theory that he is being persecuted because of his plans to remove the multi-island territory from British rule.
He took issue with the pending inquiry now being conducted into the dealings of his administration. That enquiry had been commissioned following a Foreign Office probe that sparked alarm in London three years ago when it showed evidence of millions of dollars of government corruption and waste. Its findings led to the UK re-imposing direct rule on the Turks and Caicos Islands and power being transferred to a governor from Britain in 2009, ending Misick's six-year turn at the helm.
Misick's multi-million dollar assets — much of which UK investigators alleged had been amassed by the former real-estate dealer in the years since he was elected to run the country — were frozen in the fallout.
Yesterday, he lashed out at the Foreign Office for appointing a single commissioner to run the pending inquiry and suggested that his fate had already been sealed. He also blasted Britain's appointment of Special Prosecutor Helen Garlick.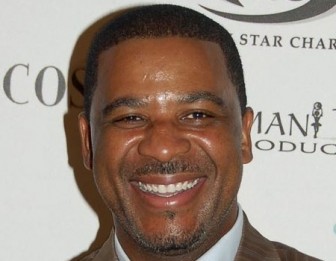 "There is no way that I, or any of the persons that have been accused by Helen Garlick and her team, can get a fair trial. The British Government, aided by two governors, Gordon Wetherell and now Ric Todd, have abolished our fundamental right to jury trial. They have also suspended democracy. The governor and the prosecutor control the executive, the legislative and the judiciary. They have changed so many laws such as the Proceeds of Crime Bill, laws pertaining to evidence, laws pertaining to hearsay, all in an attempt to convict me and my colleagues," declared Misick.
"This is a complete set-up for a modern-day John Crow political lynching. I will not be part of that. I have therefore sought protection from another country in accordance with the United Nations Convention on Human Rights and the human rights laws of that country, as it is my right to do, and the right of any person that is being politically persecuted," said the deposed leader.
Yesterday, an arrest warrant and extradition notice for Misick was authorised by Interpol, which said the Special Investigation and Prosecutions Team (SIPT) had been stalled for months in its efforts to get the former premier to come in to its offices in Providenciales for questioning.
"Every opportunity has been given to Mr Misick to voluntarily surrender to the SIPT's jurisdiction for interview," SIPT said in a release from the governor's office in Grand Turk.
Around the Web