President Donald Ramotar said that the new configuration of the parliamentary committees where the Opposition is in the majority as a reflection of the House is a reversal of all that Cheddi Jagan struggled for all his life.
The President spoke yesterday at this year's Cheddi Jagan annual lecture, held at the Cheddi Jagan Research Centre or Red House, Kingston.
"Comrades, I wanted to talk a little bit more about what Comrade Cheddi's attitude might have been to what is taking place in the Parliament today but I am not a lawyer and I am going to be very cautious on that. I know that this matter is in Court at this point in time," he said.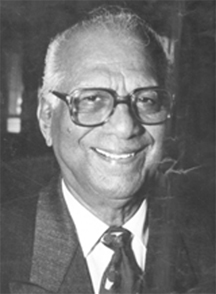 But clearly, what we are seeing are the danger signs that the leopard has not really changed its spots. How could you say that 49 is equal to 40? How could anyone speak about proportionality have something like this listed? This would have been a reversal to what Comrade Cheddi fought for and gave his life in the struggle for a better Guyana," he said.
The government has been arguing that its percentage of votes at the elections entitles it to greater representation on the committees than has been afforded by the opposition which has a majority of one seat in Parliament. The matter is now in court.
"Only a few days ago I encouraged Ministers of the Government to engage the Opposition in public debates on our national television, on our radio and wherever else they would like to debate us in we are ready to debate with them," he said, adding that this would be following in the footsteps of Cheddi Jagan.
"He didn't only say this for elections purposes, it ran through his speeches all through his life it was there," he said.
President  Ramotar extolled the qualities of the late leader and spoke of his penchant for wanting to see Guyana being a democratic nation.
He spoke of Jagan's early call for parties to be engaged in critical support to ensure that the parties play their "vanguard role" to be able to continuously exert pressure and influence on the course of future development.
Speaking about the doctrines of Jagan, Ramotar said that it must be the duty of all parties to ensure that basic democracy is preserved and that no steps are taken whether legal or administrative to thwart this.
Ramotar recalled that Jagan spoke of the PPP having to wage a many-sided struggle.
"Later on he went on to talk about his views on what the economy should be looking like," he said. "He said that the state and cooperative sectors must be expanded and democratised simultaneously with the growth of the private sector. Clearly this was a man with a lot of creative views… a man who did not close his mind to development of his times," said President Ramotar.
"He was emphasising [the importance of democracy] in every one of his works and his ideas, not only for the vote, but for people's involvement. Cheddi Jagan was also never afraid to swim against the tide. If you examine all his works you would see that he always came up with profound innovations and ideas," Ramotar said.
"The man's politics was unique. He developed alliances along the way in the struggle for independence and in the struggle for democracy, some of which many of us participated in," he said. "He came up with the concept of the PPP/Civic, joining people who were not members of the party but who were not anti-PPP, to bring them into an alliance once they were ready to make a contribution once they agreed with our programme and manifesto that we had," Ramotar said.
"In today's world, much has changed internationally and the world is vastly different to what it was when Comrade Cheddi carried out some of his most important work. Realising Comrade Cheddi's goal is much more complicated and yet we can do a lot to further democratise our society and to try more and more to give our people equal opportunity and a better way of life," said the President.
"The debate sometimes still comes around…some people argue whether we are still following Jagan's path, but I always tell them that Jagan was one of the most creative persons and he was able to weigh the balance of forces in the world and was able to understand what needed to be done," he said. "If you examine our policies you will see that we are doing a lot of what he spent his life fighting for," he said.
"In our circumstances, we believe that to fulfil Cheddi Jagan's dream, we will have to give people equal opportunity and to do that we have to provide education to them," he said.
Attending yesterday's lecture were members of the Jagan family, members of the diplomatic corps, Government Ministers and members of the public.
Around the Web