Newly appointed Indigenous Relations Specialist Ashton Simon says resolving long-standing issues related to mining and the natural resources sectors will be his top priority.
According to Simon, there have been incidents of "very loose natural resources activities, particularly in mining, and these have been a sore point for the Indigenous people in this country." He said he plans to collaborate with the Ministry of Amerindian Affairs, the Indigenous People's Commission, the National Toshaos Council and other relevant groups to resolve them.
The Government Information Agency (GINA) reported that Simon's office falls under the purview of the Ministry of Natural Resources and the Environment's Policy, Planning and Monitoring Unit and will serve as an intermediary between the indigenous community and the natural resources division.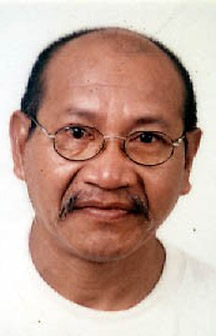 The Unit is tasked with developing a comprehensive plan to mainstream indigenous issues and concerns into its strategy and to raise awareness about legislation and policies that government activities in the natural resources sector.  Simon noted that the ministry's role is not that of an enforcer; rather, it aims to develop policies and where necessary revisit existing regulations to produce a more harmonious relationship between the indigenous community and miners.
"We need to ensure that we have a more harmonised approach in the way policies are developed to deal with these issues," he said, adding that this may bring some challenges, especially as it relates to regulations which are already in place but had not been enforced.
Simon has responsibility for developing strategies to heighten indigenous people's awareness of the role of the Natural Resources Ministry in developing new or amending existing policies aimed at utilising Guyana's natural resources to the benefit of the nation. This would entail him having direct involvement with mining communities as he plans to interact with villagers and the relevant bodies to find amicable solutions to conflicts among stakeholders. Simon believes that it is important that more indigenous people are represented on boards and in agencies since they are better equipped to advise on operating patterns that directly impact their livelihoods.
Simon has long been an advocate for the rights of the Indigenous people through his work with the National Amerindian Development Foundation (NADF).
Around the Web