The third suspect in last Friday's execution of Diamond businessman Leonard Mahadeo has been released from police custody and according to Crime Chief Seelall Persaud there has been no further development in the case.
Initially, police had arrested two men – an ex-policeman and the other, an East Bank Demerara businessman. However, they were released on station bail on Tuesday, after being held for 72 hours without charge.
The third man was detained on Monday.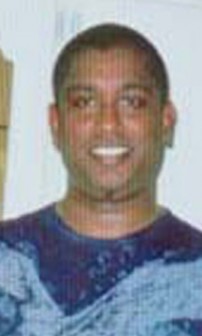 Based on the accounts of eye witnesses, Mahadeo had been the lone customer at the Soca Paradise Bar, at Old Road, Eccles, when the two gunmen walked in and opened fire on him.
Stabroek News was told that from all appearances, he was expecting someone as he constantly checked his watch and kept looking at the door. When the gunmen came, he did not scream for help, although he saw their weapons.
Mahadeo had been acquitted after a trial in 1996 for charges stemming from his alleged involvement in an international cocaine racket. Senior police officials have said that he had always been on their radar in cocaine busts, but there was never enough evidence to lay charges against him.
He had been the victim of an execution attempt in 2008 at Kitty. Police officials, following his death, would only say that his killing was drug-related and pointed to a possible fall out between him and key players in the drug trade.
In an interview earlier this week, Persaud had said that Mahadeo was known to be associated with persons who were suspected to be involved in drug trafficking.
Around the Web