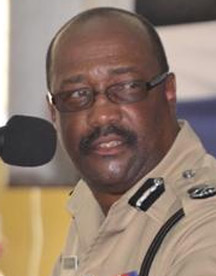 The Pesticide and Toxic Chemicals Control Board (PTCCB) has suspended operations of its laboratory for three days to facilitate a cleaning and restocking of the Storage Lab, according to PTCCB Registrar Tricia David.
Stabroek News initially received reports that operations of the laboratory were suspended due to an audit done by anoverseas group, which noted that the seized chemicals were not stored properly and recommended the suspension since last Wednesday.
However, David said that it was a normal procedure to have the chemicals moved and restocked, in keeping with the Pesticide Safety Regulations.
She added that the lab operations were suspended because the chemicals were stored in close proximity to the facility, so the decision was taken to send home staffers from Wednesday in order for them to move the chemicals without exposing anyone to them.
The process ran from Wednesday to Friday last and normal operation of the laboratory is expected to resume Monday.
Around the Web