The body of a 43-year-old man was discovered lying in on Flying Fish Street, North Ruimveldt, Georgetown some time around 7.30 last evening.
According to persons in the area, Wayne Matthew of 2284 Flying Fish Street, a minibus tout, was walking home when he collapsed on the road and later succumbed.
According to his brother, Cyril Matthew, the father of two lived with his mother and was a very good person.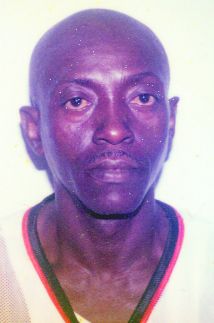 He said that the body bore no visible marks of violence and they suspected no foul play.
However, his reputed wife was heard lamenting that he had been involved in a fight with persons at the Route 41 minibus park and had been severely beaten before he left and headed home.
When Stabroek News arrived at the scene the body was lying covered with a sheet. The ambulance arrived later but refused to transport the body to the hospital.
The police present at the scene claimed to have called Lyken's Funeral Parlour to remove the body but the relatives said that was not so.  Approximately 2½ hours later the body was still waiting to be removed
Matthew leaves to mourn two children among other relatives.
Around the Web