The three accused in the treason case were this morning discharged after Acting Chief Magistrate Priya Sewnarine-Beharry ruled that the charge was bad in law.
Guyana Defence Force (GDF) Major Bruce Munroe, his wife Carol Ann and ex-soldier Leonard Wharton were arrested and charged after being accused of plotting to level war within Guyana to force the president out of office, in order to compel the Government of Guyana to change its measures. The offence was allegedly committed between December 1, 2009 and December 16, 2010 at Soesdyke, East Bank Demerara,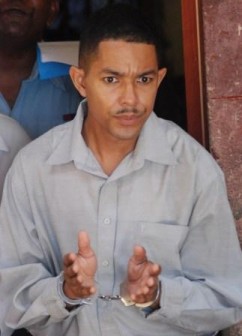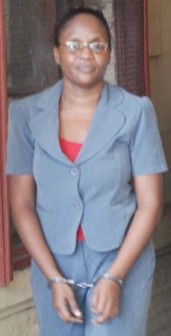 Speaking to Stabroek News moments after the half an hour court ruling his ended, defence attorney Nigel Hughes said that the magistrate discharged his clients after ruling that the charge was bad in law because an essential part of the charge was not included in the particulars.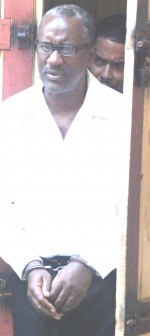 Recently the special prosecutor in the case Vic Puran had made an application to the court for the particulars of the charge to be amended.
Hughes said this morning that the magistrate ruled that the application for the amendment would render the charge different from what was stated in the file.
The trio was charged on December 28, 2010.
Cabinet Secretary Dr Roger Luncheon this morning expressed surprise at the decision  to discharge the trio.
"I am surprised," Dr Luncheon said when asked about the matter while adding that the information on the ruling had not reached the Office of the President at that point.
"Certainly I want to believe that that matter would not end there but at this point I would say we are surprised, I am surprised."
Asked if the ruling would be appealed, the Cabinet Secretary said the executive would have to examine what options exists in the face of the court ruling.
The AFC today welcomed the decision. In a statement it said:  "The Alliance For Change is happy and relieved that Major Bruce Munroe and his wife Carol are back where they belong, with their children and loved ones. The Munroes and Leonard Wharton were freed this morning…   The Alliance For Change had pressed for the Court to expedite the Preliminary Inquiry and was always of the position that the charges were trumped up. In January the Party in a statement had urged the Director of Public Prosecutions (DPP) to review the evidence that was presented by that time and what was to come in the future to determine the likelihood of a successful conviction and "do the right thing in the interest of justice".
Around the Web