Acting Chief Justice Ian Chang this afternoon overturned the decision by the Director of Public Prosecutions to have Police Commissioner Henry Greene charged with rape.
In a 64-page ruling that took almost 2 hours to read, Justice Chang ruled that the DPP's advice to charge Greene was bad in law and irrational.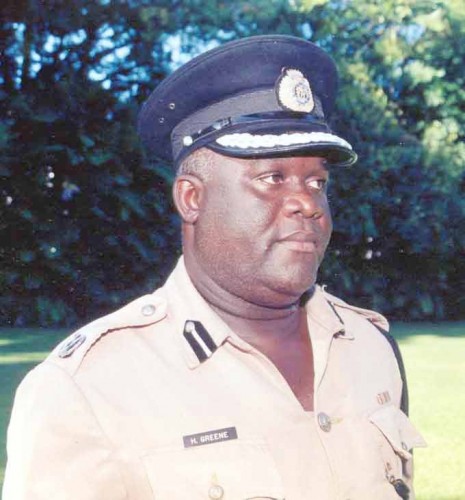 He said there was no way a conviction could have been secured against Greene and the police therefore cannot act on that advice.
In an immediate reaction, women's rights activist Karen De Souza of Red Thread expressed disappointment with the decision. She said that what needs to be addressed now is the fact that Greene publicly admitted to serious wrongdoing.
In the rape allegation made against Greene, a 34-year old mother of two had alleged that she was sexually abused by Greene on the night of November 22 last after she had sought his assistance in solving a police matter. The incident, according to her, was committed at a city hotel.
The woman, in the presence of attorney Nigel Hughes had related to reporters that Greene after committing the act warned her against telling anyone or visiting a medical institution or doctor in connection with the matter. According to her, he bought food for her on Regent Street and later transported her to her home.
She said that he had called her for several days from a mobile number, which she provided as 699-0870. She further stated that Greene wrote the number at the back of his card and told her that only government officials had knowledge of that contact number. The woman said that several days after the incident, another senior police officer called her phone and requested that she meet a senior government functionary at the Office of the President to discuss the issue but she declined. She said the police officer told her that she should visit the government functionary alone, "with no family or anybody".
The allegations attracted calls by several groups for Greene to step down immediately so that a probe could be conducted.
On the advice of President Donald Ramotar, a team from Jamaica travelled to Guyana to assist with the investigation. After several days, during which the woman and Greene were interviewed they left.
The file was subsequently sent to the DPP, who after ordering that a further statement be taken from the complainant, reportedly recommended that Greene be charged with rape.
However, Greene moved to the High Court with a battery of lawyers headed by Senior Counsel Rex Mc Kay to block the police from charging him.
Around the Web