Presenting a $192.8 billion budget in the National Assembly this afternoon, Finance Minister Dr Ashni Singh announced, among other things, that old age pension will be increased to $8,100 per month,up from $7,500 and public assistance would increase to $5,500, up from $5,100.
In addition, the new income tax threshold has been set at $50,000, up from $40,000. He also announced that $4 billion will be given to GuySuCo and another $6 billion was announced for GPL.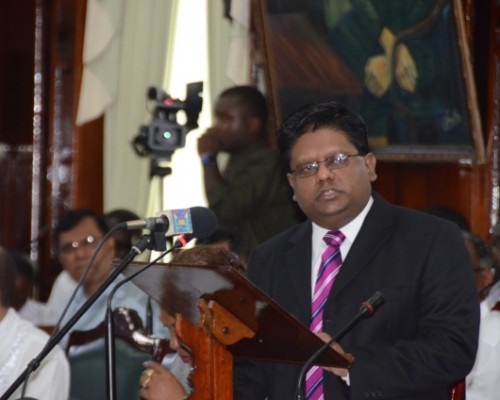 The budget, presented under the theme 'Remaining on course, unite in purpose, prosperity for all', took Singh under three hours to read during which he took several sips of water, while loud tapping came from the government benches.
Asked for his reaction immediately following the budget presentation, Opposition Leader David Granger said it lacks vision.
Around the Web